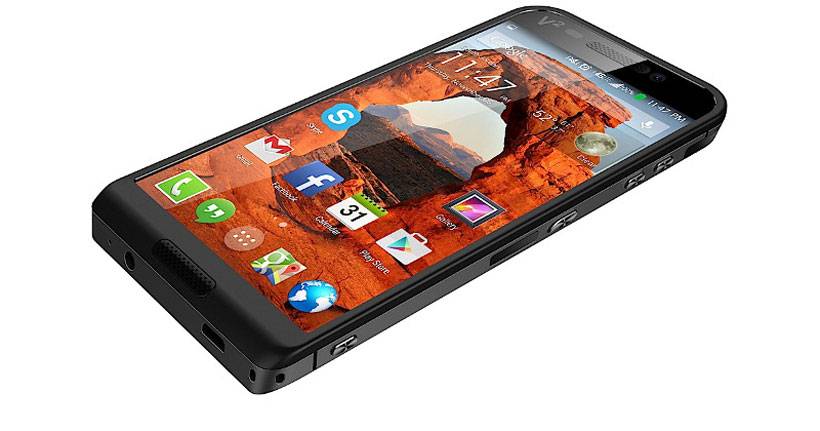 Saygus isn't exactly a household name these days. The company is a smartphone maker that had a device way back in 2009 called the V1 that enjoyed some popularity before the brand disappeared. Saygus is working on a comeback with a new smartphone that is called the Saygus Vphone, perhaps with the V2 moniker.
This time out the device is tipped to have a 2.5GHz quad-core processor of an unspecified sort. That processor is likely a Snapdragon 801, but that is unknown. The smartphone will have 64GB of storage, a 5-inch screen with full HD resolution, and some other interesting features.
Other features that aim to set the Vphone apart from the other devices on the market include 3D audio by Harman Kardon, Wireless HD streaming tech using Silicon Image hardware, and a fancy camera. Most of the specs on that camera are unknown, but it is said to have optical image stabilization.
Qi wireless charging will be supported and the battery has some sort of fancy tech to make it punch above its weight. The battery has 3100 mAh of power inside, but the battery tech claims to deliver runtime like a 4500mAh battery. Other features said to be featured on the device are dual microphones for noise reduction and a biometric sensor along the sides of the device. The smartphone is expected to run Android.
SOURCE: SlashGear