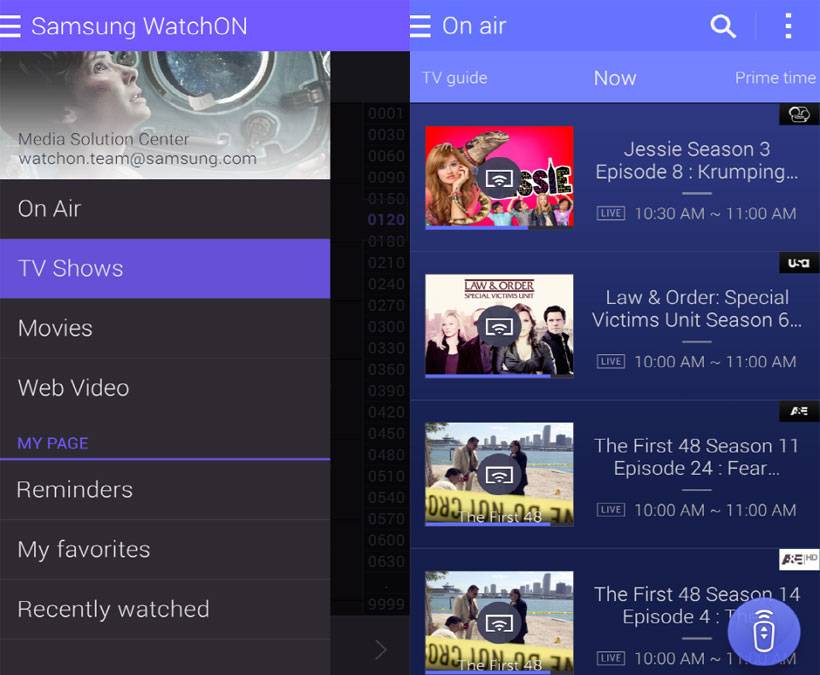 Samsung has updated its WatchON Plus app for Galaxy S4 and Galaxy Note 3 users. The app is specifically designed to make it easier to find, search for, and watch on-demand and free web content on your mobile device.
The app also allows users to make their smartphone into a universal remote control allowing you to control your TV from a mobile device. Using the app, you can pause and then resume your content in any room of your home with a compatible TV.
Support for movie trailers, reviews, actor bios and other content is integrated into the app. Users can also share what they are watching with friends on Twitter and Facebook. The app supports Samsung smart TVs from several model ranges.
Samsung TVs from 2014 that are compatible include Samsung Smart TV H5500 and higher. Supported sets from 2013 include LED F4500 and above other than F9000 and above, which aren't compatible, and PDP F5500 and higher. 2012 TVs supported include the LED ES7500 and higher and PDP E8000 or higher. Supported 2011 TVs include LED D7000 or higher and PDP D8000 or higher.
SOURCE: Google Play