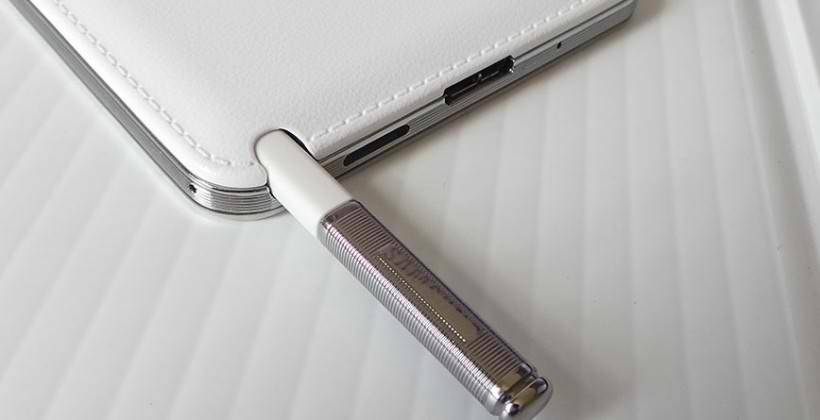 Those who are eagerly awaiting the official announcement of the new smartphones from Samsung would have to wait just a few more weeks as the OEM is expected to reveal them in Berlin this coming September 3, two days before the start of IFA 2014. The rumoured devices that will be launched are the Samsung Galaxy Note 4, the upgraded version of the current Galaxy Note 3, and the Samsung Galaxy Alpha (name not yet confirmed).
The Galaxy Note 4 seems most likely to be revealed here. After all, Berlin was the site of the launch of the original Samsung Galaxy Note. Early rumours about the Note 4 says that outwardly, it will probably look like the Galaxy S5, with plastic outsides and faux stitching, and maybe even the perforated design, but with an S Pen that will be updated from the Galaxy Note 3. Earlier this year, there were also some leaks saying that it might come out with curved glass and maybe a 2560×1440 QHD display.
Meanwhile, the Samsung Galaxy Alpha may also be the same as the Metal Galaxy Note that was rumoured to be a smaller version of the Note, but this time in, well, obviously from the name, metal instead of plastic. The specs are said to be an upgrade of the Galaxy S5, except with a 4.7-inch screen and a 1280×720 display. It is rumoured that it will run on a Samsung Exynos octa-core processor with 2GB RAM. For its camera, the main one will reportedly be 12MP while the front-facing camera will just be at 2.1MP.
All will be revealed in just a few weeks. Let's see what Samsung has in store for us and hope that they will wow consumers again this time, especially since other OEMs have been unveiling pretty impressive smartphones the past few months.
[UPDATE] Samsung has pretty much confirmed speculation about what its IFA event will be about. Using again its "UNPACKED" marketing theme, Samsung's press conference will take place simultaneously in Berlin, Beijing, and New York. And as the teaser photo below unambiguously shows, it will definitely be about the next Galaxy Note. For those who won't be able to make it to those locations in person, Samsung is kindly throwing in a live video feed via their YouTube channel. So mark your calendars for September 3 at 15:00 (3 p.m.) CEST, which is around 8:00 a.m. EST.
VIA: SlashGear