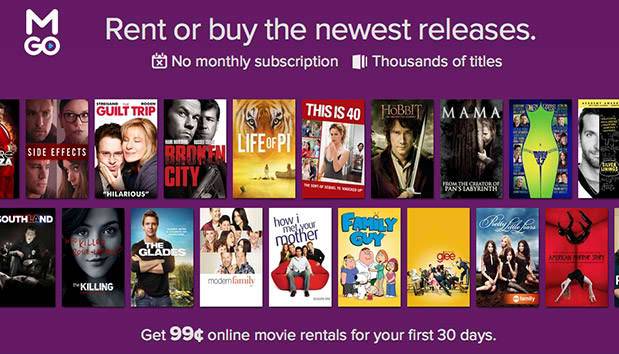 In the latest in a series of changes that Samsung is making to its multimedia apps, they announced today that they are shutting down their Music and Video Hub, effective August 1, 2014. Just a few weeks ago, they also let users know that Samsung Music and Samsung Books will no longer be around by July 1. Instead, they are offering alternative apps courtesy of new partnerships that Samsung has entered into.
For Samsung Music and Video Hub, users will be able to transfer content that they have previously bought from the store to M-GO, a new video app that is a joint venture between Dreamworks Animation and Technicolor. There will be no additional cost when you transfer the purchased content. Moreover, Samsung customers will receive an exclusive Welcome Offer from M-GO that costs around $13. While the Music and Video Hub will still be up until August 1, you will not be able to buy or rent videos from it but can still access your library to be able to retrieve and transfer it.
Samsung had previously announced that Samsung Hub Music will cease to be available by July 1. So hopefully, by now, you were able to download and transfer all the music that you purchased from the app. Milk Music and Google Play Music are the two alternatives offered to seamlessly transfer your music. Milk Music is an online radio service that boasts it has no ads to interrupt your listening pleasure. But if you want three months of free subscription, then you'd want to transfer to Google Play Music, which offers just that for Samsung customers. It also lets you add your own music to the cloud for free.
Lastly, as of July 1 as well, Samsung Books no longer exists. They made the announcement two months before, so hopefully, you were able to transfer your purchased books to the Kindle for Samsung app. The great news about the new books app is that it gives you a free ebook every month from among 4-6 choices. This is a great way to not just get free books but also discover new authors and even new genres.