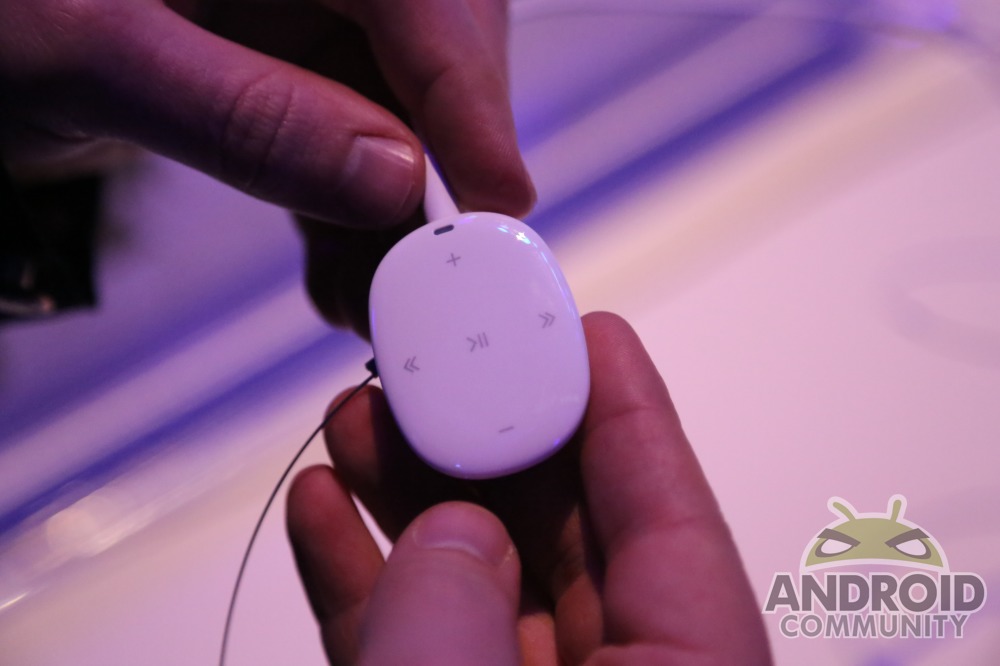 When Samsung announced their extremely popular Galaxy S III flagship smartphone earlier this year, along with it was a neat little music player. It was called the Samsung S Pebble, came in the same Pebble Blue color option, and obviously was shaped like a little stone. It has been for sale internationally but new details are now confirming the tiny little media player is headed to the US.
According to SammyHub, Samsung will re-brand the S Pebble as the Samsung Muse music player and it will launch in the US for $49. The new Muse music player will have 4GB of internal storage, and their accompanying Muse music app will allow seamless sync and integration with many of Samsung's Galaxy smartphones and tablets.
Users with the Galaxy S III, Galaxy Note, Note II and many others can all sync and stream their Google Play Music, Samsung Music Hub and more all to the device. This will allow users to clip the little pebble on and never remove their phone from a purse or pocket. You can also transfer songs from Google Music or your smartphone right to the devices internal storage using their app – no PC required.
The Muse music player is made out of the same lightweight plastic as the Galaxy S III, features a metal clip for a security while jogging or hitting the gym, 3.5mm headphone jack, and looks pretty neat. It's small, portable, and most importantly cheap. It might not be full of features like an iPod or Galaxy Player, but then you're only spending $49 here with the Muse. Anyone interested in this little music player?