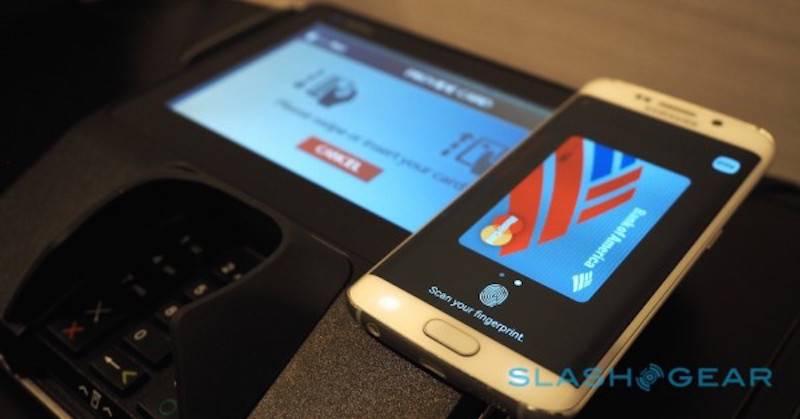 Samsung Pay seems to be an exciting and more efficient mobile payment feature and service but we were disappointed at first when the company announced that it will be initially available on the latest Galaxy S6 and S6 edge. The recently launched Galaxy Note 5 and S6 Edge+ also have this feature, giving as an impression that 'Pay' will only be available in premium phones.
While that's understandable for a new mobile payment system, the technology being used, NFC, is not really new so there's a possibility that it can be enabled on older phones. Samsung uses its very own magnetic secure transmission technology too but NFC only can be enough. For example, the Gear S2 smawtwatch will have Samsung Pay enabled using NFC.
In South Korea, the service already started and it apperas to be successful in its native land. It will be ready in the US this month, making use of a Magnetic Secure Transmission. Samsung limiting access to the newer phones will soon change as Samsung's Mobile Division Shin Jong-kyun said that "it will gradually expand" when asked if cheaper Samsung handsets will receive it.
It's just a hint and we don't have information on when exactly but at least we know it's possible. It really is because Samsung Pay is also compatible on a number of card readers that use magnetic technology. This makes it better than Apple Pay and Android Pay because of its wider reach.
Samsung may now be working on lowering the cost of production and the actually technology if it's serious with putting Samsung Pay on more mobile devices. For now, let's wait and see how Samsung Pay will start in several countries. After South Korea, Samsung Pay is expected to be a hit in the United States–ready to rival other 'Pay' services from Android and Apple.
VIA: Android Authority