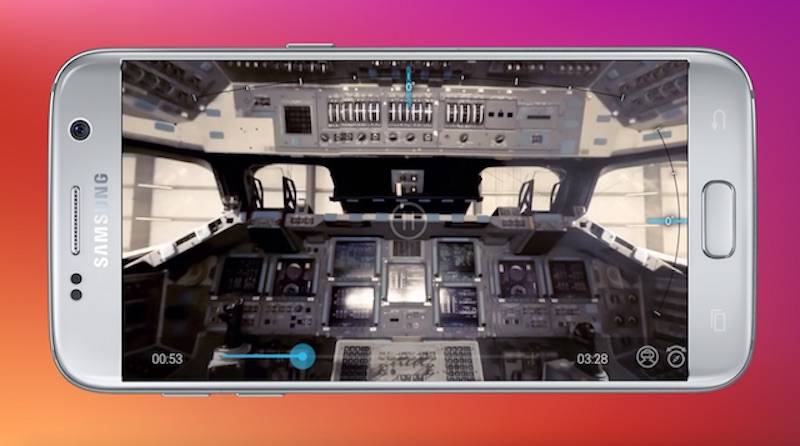 Since this is the self-declared year of virtual reality, then we can expect that a lot of brands involved in this tech would really go all out into convincing consumers to actually try out VR. People have this notion that VR headsets are expensive, when really they're not. But instead of convincing people to get the headsets first, Samsung is trying a new approach by letting us view VR videos even without a Gear VR.
The Samsung Milk VR app is now available for owners of the following devices: Galaxy S6, the Galaxy S6 edge, the Galaxy S6 edge+, the Galaxy Note 5, the Galaxy S7 and the Galaxy S7 edge. Once you install the app onto your device, with or without the Gear VR headset, you'll be able to experience VR content. All you have to do is pan your smartphone around and you'll be able to somewhat see what those with headsets can see.
However, those interactive videos that need to use the Gear VR headset will of course cannot be viewed on this app using just your smartphone. The idea behind this gimmick from Samsung is that once you get a taste of the VR life, you would want to actually get a headset for yourself. The Samsung Gear VR headset was free if you pre-ordered the new flagships, the Galaxy S7 and S7 edge.
If you weren't able to pre-order the two smartphones and therefore won't get the Gear VR for free, you still don't need to rob a bank to own one since it costs just $99. Don't forget, you won't be able to install the Milk VR app on an Android device that's not from Samsung or the list of the newer devices.
VIA: SAM Mobile