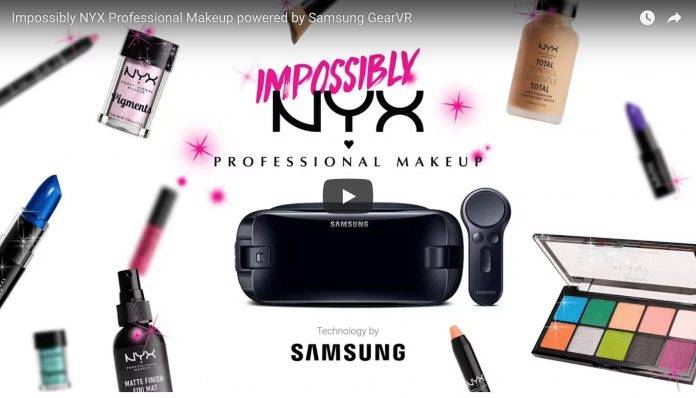 Beauty and technology aren't really strange bedfellows as we've seen apps and products that cater to those who are into fashion or clothes and accessories and now, make-up. We've seen Sephora use AR to sell their products and now it's NYX's turn with their tie-up with Samsung for the Impossibly NYX Professional Makeup experience. Using virtual reality and three top make-up bloggers, users can explore some of the brand's latest products and get special discounts if they do want to eventually buy any of them.
Basically, what you get is a makeup tutorial using NYX products of course, from three of the top beauty video bloggers: Kristen Leanne, Mykie (also known as "Glam & Gore"), and Karen Sarahi Gonzales. But all of this is happening in virtual reality as it is powered by Samsung's VR technology and you can watch it on the Samsung Gear VR. You can use the Gear VR controller to look at products that you want to learn more about and the best part is that you can buy these products at a special price.
According to Rachel Weiss, VP of Digital Innovation and Entrepreneurship at L'Oreal USA (NYX's parent company), the retail landscape of makeup in particular, is continually evolving. And since NYX has been "reinventing the future of beauty services" for the past years, it's only natural that this is the next step in their evolution. Having this VR makeup experience should bring a more personalized and exciting experience for customers who want to explore their product lines more.
The Impossibly NYX Professional Makeup experience will be available by December 18 in selected NYX Professional Makeup stores. It will eventually expand to all of its 42 retail stores in the US by 2018.
SOURCE: NYX