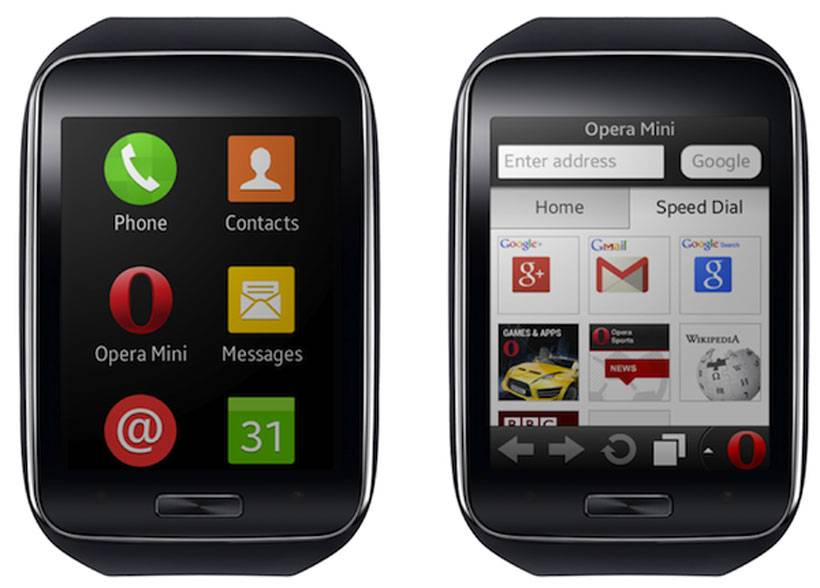 If you ever looked down at your wrist and wished that your smartwatch could surf the web, Opera has a new browser for you. The new browser is a full-web browser that is designed specifically to run on the Samsung Gear S smartwatch running Tizen. The browser is a version of Opera Mini.
Opera Mini has been around for a while and is known for its compression technology that is able to shrink the file size of web pages to as little as 10% of their original size. The reason for the heavy file compression is to make the web pages load faster.
The browser is specifically tweaked for small screens and gives users a Smart page with social updates and news on one screen. Opera Mini also has a Speed Dial feature that gives large buttons that are easy to press on a small screen.
The smartwatch browser also has a private browsing mode to remove traces of pages visited. The browser is a free download that will be offered on the Samsung Gear Apps page.
SOURCE: Opera Software