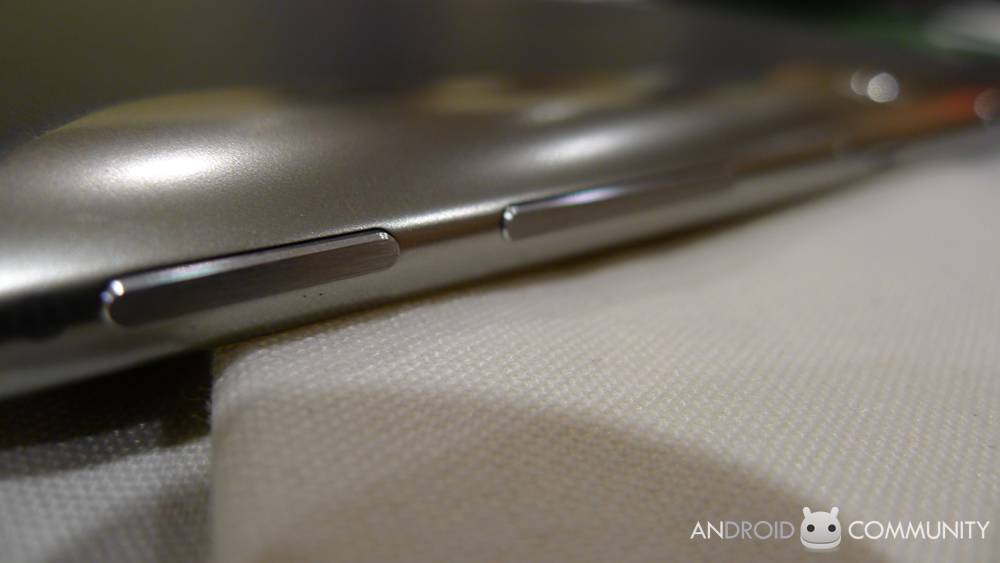 Before we begin, I must mention that the model we got our hands on here at CTIA 2011 was a pre-production model, and changes are definitely in the works before this device and the other Samsung devices we got to peek at would be ready for the market. The model we're talking about here is the smaller of the two tablets being offered up here as a completely epic addition to the tablet world, not just on the Android side of things, but on the world market. This tablet is going into direct competition with not only the Motorola XOOM, not only will it blast the GALAXY Tab original out of the water, but it'll stand up to the iPad and throw down.
First Impressions
Now this post isn't going to include a lot of specs, as you can get all of those back in the "Revealed" post which also includes the press release for this device. This post is all about how this device felt to hold. Since we were unable to turn the GALAXY Tab 8.9 on, having instead to base our judgements entirely on how the device felt to hold and to look at. Preview: the mini-judgement is positive!
Hardware
This is an amazingly thing device. It's one of the thinnest mobile devices you're going to hold and use, and it's hella impressive. You're going to question your purchase of the iPad 2. It's that awesome. Sadly we cannot comment yet on much more than the hardware, on the other hand, as we were able to hold and handle these pre-release tablets in nearly all their glory, their insides just not quite ready to go quite yet.
Samsung GALAXY Tab 8.9 hands-on:
[vms 8035d23f69e30bb19218]
Seriously though, this tablet feels extremely thin, extremely light. I feel like making a rave song of that sound clip. This device is thin and light but it doesn't feel flimsy in anyway, as thin and light devices often do. On the contrary, this is a tablet that's as small as a tablet aught to be with all the tricked out aesthetics in the hardware that it should have to give confidence enough to the consumer who'll be investing their hard-earned bucks into a screen that'll access them all their mobile needs.
This is the one! This is the next wave of tablet. There's also a 10.1-inch version of this tablet getting released more than likely at exactly the same time as this smaller version, but this is the winner. The Samsung Galaxy Tab original is an excellent size for carrying around and tapping away at daily doings – this one does the same thing with a similar size and a much more modern look and feel. It's well done.
GALAXY Tab 10.1 vs 8.9 vs iPad 2 vs XOOM:
[vms 9d3533ee1dd3ce4628ed]
Software
We can't speak to the software basically at all since the TouchWiz overlay that's going to be applied to Honeycomb here isn't ready for application and the devices we've got here on hand were not able to turn on. They were fully ready-to-photograph dummies, and we DID get to peek at the special TouchWiz that'll be applied later on, but not the two connected. Therefore we'll have to leave this set of notes for the review when we're able to have it before us contracted.
Samsung TouchWiz for Tablets demo:
[vms 31b55aa50c06529eaa21]
Take a peek at the gallery below, head back to the "Revealed" post to see all the officially released details on the device, then stick with us as we double-analyze all the photos we've got for oddities – and be sure to not be shy if you've got any questions or comments!
NOTE also that the photos below and above contain four tablets: GALAXY Tab 10.1, GALAXY Tab 8.9, Motorola XOOM, and the iPad 2.