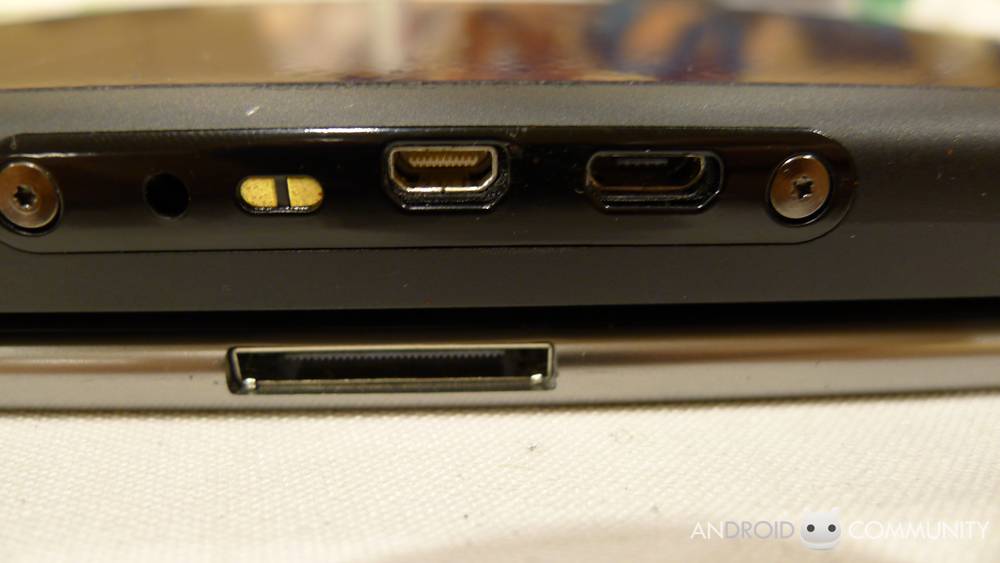 While I've got a hunch that the GALAXY Tab 8.9 is going to be the break-out superstar of this whole situation, you've got to admit that this particular tablet is set up QUITE nicely to go directly into battle with the iPad 2 and the Motorola XOOM. We've been essentially championing the Motorola XOOM since it arrived on our doorstep, but no matter how in love I personally am with that particular bowl of Honeycomb, I can't help but look very much forward to this slightly thinner and definitely lighter device.
And it's got Honeycomb as well! The Samsung GALAXY Tab 10.1 is set to be released first as a Wifi-only device, the same as its compatriot, the smaller 8.9 GALAXY Tab model, and both models will be rolling with Android 3.0 out of the gate. From there, soon after, perhaps I'd wager to guess once the HSPA+ versions are released, there'll be an optional update to Samsung TouchWiz UX, a user interface made to make your tablet a super awesome machine from mars. Basically they're saying that this is the next step after Honeycomb.
Samsung GALAXY Tab 10.1 hands-on:
[vms 8035d23f69e30bb19218]
NOTE the models you're seeing in these images are not final models of the tablets, therefor you'll see some tags and notches and such that won't necessarily be there for the final build. It's MOSTLY there though.
Samsung TouchWiz for Tablets demo:
[vms 31b55aa50c06529eaa21]
Google made Android Honeycomb to work with tablets in a set of rather obvious ways, (if you're used to a handset Android,) but Samsung is saying that there's much more than that here in this barrel of bees. And they want to show it off in two models, one that'll blow the first Tab away, the other that'll show up the iPad 2 and the XOOM. And you know what? I think they've got a good chance at hanging in there.
With this larger tablet of the two, they've got a light, nice looking, and nice feeling device with a powerful set of guts inside, and it's got what may be a nice set of speakers. One of the only differences between these two new Tabs is a set of surround-sound stereo speakers which you can see in a few different photos below. The smaller tablet doesn't have speaker grills on the sides like this larger tablet does.
GALAXY Tab 10.1 vs 8.9 vs iPad 2 vs XOOM:
[vms 9d3533ee1dd3ce4628ed]
Again I think the 8.9 GALAXY Tab is going to be the bigger deal because it sort of carves out that same niche that the original Galaxy Tab did and still sort of does, but this larger tablet is set up pretty nice to contend with the big guns in tablet warfare today. Watch out for it!