We're just a few weeks days away from the official announcement of the new flagship, the Samsung Galaxy S8, and so expect a lot more speculation and even leaks from those who are "in the know". The latest images to have surfaced online are that of the app launcher and app icons of the upcoming device. While of course we don't know the veracity of these leaked pictures, they do seem to match other intel that we've learned so far, particularly on embracing the Android 7.0 Nougat look which the Samsung Experience skin has already adopted.
What is also notable about these images is that there doesn't seem to be an app drawer anywhere there. Some OEMs like Huawei tried out this kind of user interface only to backtrack later on and bring users the option of having an app drawer or not. Let's see if Samsung will have success on this front. But aside from that, they seem to be sticking to a clean and simple user interface. The app icons are minimally stylized but still pretty easy to recognize.
A lot is riding on the reception of the Galaxy S8, especially after the whole Galaxy Note 7 recall. We've learned so far that there might be two sizes of the flagship: a 5.8-inch version and a 6.2-inch variant. Both will supposedly have a 2960 x 2400 OLED display with WQHD+ resolution. It will be powered by either a Qualcomm Snapdragon 835 processor or an Exynos 8895, depending on which market it will be released in.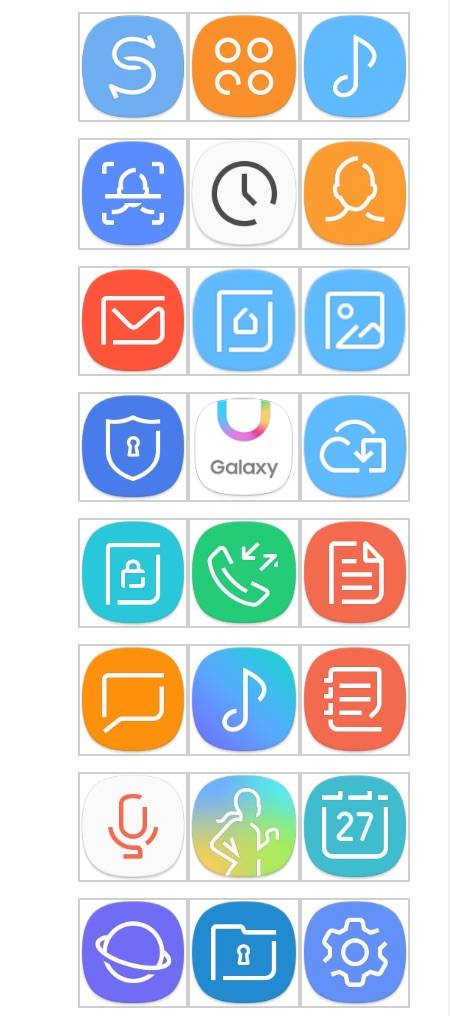 Another strong rumor is that you will be able to use the Galaxy S8 like a computer because it will have a PC mode, dock, USB-C, and high-speed transfer. All will be known as they unveil the smartphone on March 29. Actual release is expected sometime third week of April.
VIA: SAM Mobile