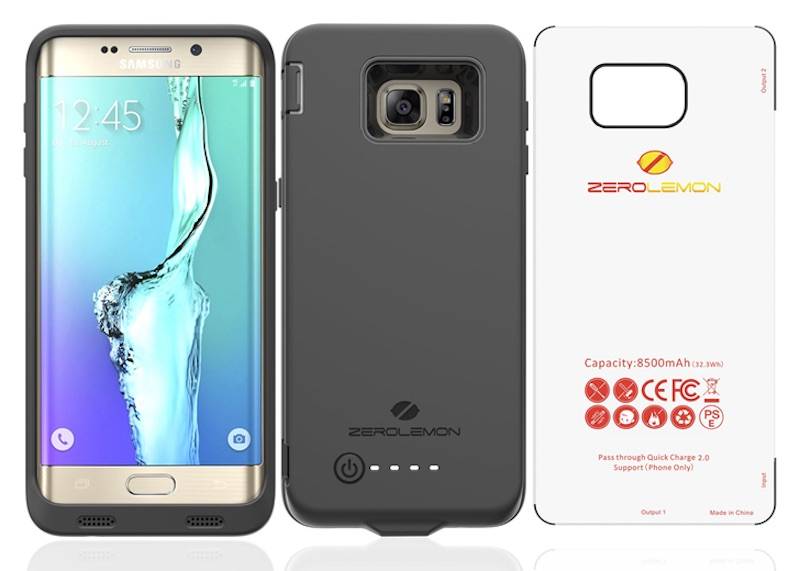 While the Samsung Galaxy S7 Edge is a pretty good device on its own, that means that you will probably use this a lot when you're mobile and therefore its 3600mAh battery may not last you for a long time. But of course you can choose from among the many battery extenders that you have out there in the market. One of those is actually a battery case from ZeroLemon and it's claiming it can give you 150% more of extra battery life.
As with a lot of ZeroLemon battery cases available, this one, with its 8500mAh, not only juices up your device but it also protects your smartphone, acting as a protective casing as well. Its Case-in-One construction is meant to withstand hard drops and heavy shocks. So you juice up your Galaxy S7 edge when needed and then the rest of the time, the ZeroLemon case will act like, well, a protective case.
It also has 4 LED lights to tell you both how much is left of your battery and also your charging status, if you decide to press the integrated button that signals the start of your device charging. It says it will take you 7-8 hours to fully charge your Galaxy S7 edge and your ZeroLemon battery case at full speed. It advises you to use your original Samsung charging cable and charger to be able to optimize it.
The Samsung Galaxy S7 Edge Battery case by ZeroLemon is now available through Amazon for $59.99, which is 40% off its original price of $99.99. It comes with a 180 days warranty and Amazon's 30 day full refund guarantee.
SOURCE: ZeroLemon