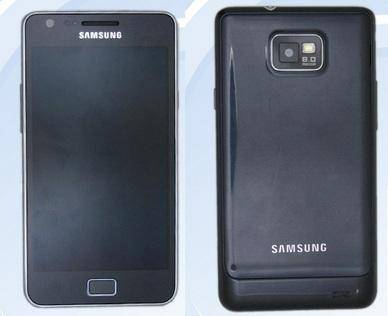 Samsung appears to be readying another Galaxy S2, yes, S2. This time around it is the Galaxy S2 Plus (GT-I9105) and while that would seem to suggest that the specs will be a bump up from the regular Galaxy S2 — that is not the case here. Keep in mind though, as of now these details are coming by way of leaks and rumors.
In other words, we can only hope that some of these specs change when it comes time for an official announcement. Anyway, without any further adieu, the latest suggests that Samsung will be announcing the Galaxy S2 Plus for a release in early 2013. The handset is expected to arrive first in white and then a few weeks later in blue.
Colors aside, lets talk specs. The one point that seems to be going up from the regular Galaxy S2 is the OS. The Galaxy S2 Plus is said to be launching with Jelly Bean — either 4.1.1 or 4.1.2. Other specs include a 4.3-inch (480 x 800) touchscreen, 8 megapixel rear-facing camera, dual-core 1GHz processor and 8GB of internal storage space. For those looking for the comparison, the display would be the same however the internal storage and processor would be a step down.
Otherwise, previous reports have suggested that the Galaxy S2 Plus would see a global release. How global remains the question. One thing seems fairly certain though, assuming this makes its way to the US, it looks like it will be joining the pre-paid ranks because otherwise, we are not all that certain who would want to buy a Galaxy S2 Plus when many of the specs are looking like a downgrade.
[via SamMobile]