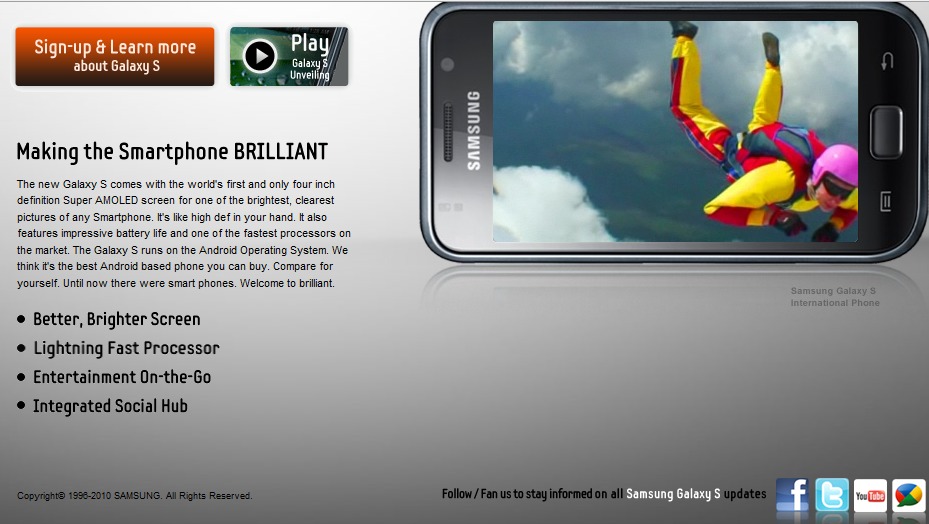 Samsung is doing a great job with the promotion of this device. Promotional boxes were sent out a few days ago now the promo site is live. There isn't much information on this page but there is a place for you to sign up to be notified on when it will be available and to have more information sent to you directly.
This site does a good job of displaying the main features of this device right on the promo page. The main feature Samsung wants to burn in your head is the brilliant Super AMOLED screen and it is a beauty. Another big feature is the processor, it's a 1 GHZ that has been made by Samsung and there's still a lot to be uncovered in this CPU.
There have been rumors that this device will land on VZW soon. Another rumor quickly followed it that made claims of it being released for T-Mobile in July. We all are aware now that this phone will be on all of the major carriers.
[youtube]http://www.youtube.com/watch?v=-kCdF6wrNYk&feature=player_embedded[/youtube]