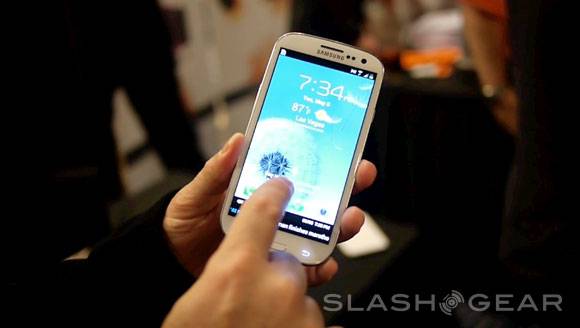 You can never get too much of the new Samsung Galaxy S III right? Announced last week and detailed in full with all of our hands-on coverage today we have even more to show you guys. While enjoying our time in New Orleans for CTIA 2012 we stopped by Samsung to get a second look. Below we have some hands-on specifically showing the software and TouchWiz side of things such as facial recognition in the photo gallery, as well as the new screen unlock features and more.
You already know all the details and specs of this phone but just in case those are: A 4.8-inch 720×1280 resolution Super AMOLED HD display, and the powerful quad-core processor that keeps Android 4.0 Ice Cream Sandwich and Samsung's TouchWiz user interface as fast as ever. Check out the two videos below showing a few more reasons why Samsung's "next galaxy" is better than ever.
Samsung has revamped and personalized the photo and camera gallery. Once you snap a few photos of friends or family with their new 8 megapixel camera you can instantly tag faces of that pretty girl at the party, a girlfriend, family, friends and more. From that point they'll then be recognized and tagged in the rest of the phones gallery if you chose, then you can instantly share the picture with them (if they are in your contacts) click their face in a photo and get call/text menu's for quick actions, or tweet the picture directly from the gallery with them tagged and more. Pretty neat little features that shows they can improve on more than just the hardware spec sheet. Here's another video that is a little shorter for ya'll.
As you can see from the video above Samsung has gone above and beyond the direct-to-camera screen unlock features of Android 4.0 Ice Cream Sandwich — just as HTC and a few others have in the recent past. Like many others with TouchWiz you can now quickly open the dialer for a call, camera to snap quick photos of those special moments and not miss a beat, or anything else the user would like. I'll personally have Yahoo! Sports and TweakDeck on my quick list.
Samsung has made these gestures clean and simple without cluttering up their lockscreen, and I'm really looking forward to all of the new software side improvements of the phone along with everything else. Don't forget to check out our Galaxy S III Portal for all things SGSIII including their new S-Voice Siri rival, as well as the CTIA 2012 Portal for all the news from New Orleans this year.
[device id=2435]