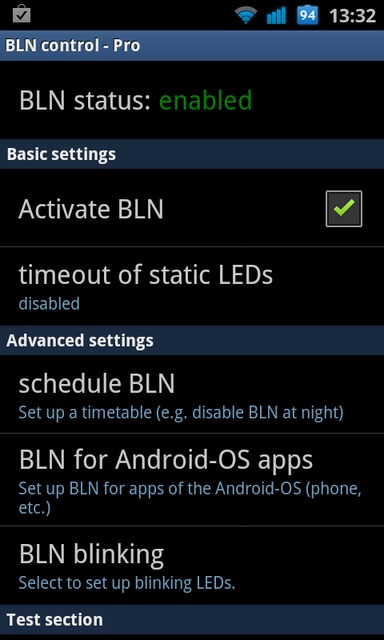 Anyone that has recently went from another manufacturer like HTC to a Samsung device quickly realized they didn't have a notification LED of any sort. While this may not be important to some, many that are use to the feature end up missing it. I know when I got my G2x I wished I had the notification like like the myTouch 4G, Nexus One, G1 and many others did. Today I have the Samsung BLN Mod for you all.
The BLN (Backlight Notification) mod uses the backlight on your capacitive buttons for notifications. The home and back button with flash when you have an incoming text, email, missed call — you name it this works for most native notifications and more. Take note the developer mentions this MOD will only work on GT-I9100 devices.
With wide support the mod is compatible with basically every firmware/ROM based on Android 2.3.3 or 2.3.4, but not compatible with CM7 (kernel incompatibility) as CM7 uses a slightly different kernel to keep things on the same level. They offer both a free version that will work for all native and standard notifications, and a paid version that should be fully customizable. For full details and all the info you need check out the source link over at XDA.
[via XDA Forums]