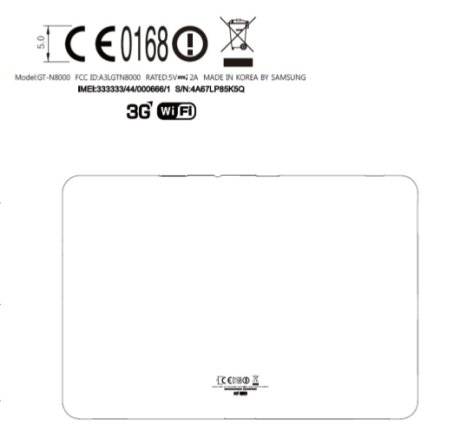 We just had some hands-on time with the Samsung Galaxy Note 10.1 here at MWC, and it seems it just arrived over at the FCC just recently. This tablet has the same on-screen setup as the 5.3″ version, yet isn't capable of making phone calls. It sports a 1.4GHz dual-core processor and will ship with Google's Android 4.0 (Ice Cream Sandwich).
It will also include the Adobe Photoshop Touch and Adobe Ideas applications, preinstalled and free of charge. They work perfectly with the Note's included stylus. The stylus, though larger on the 10.1 version, is actually much more precise then when used on the original Note. The new digitizer allows for better recognition of pressure sensitivity.
We'll be sure to let you know as soon as the device passes through the FCC; it will likely hit store shelves around the same time as the Galaxy Tab 2 10.1. And if you've taken a look at both devices, you'll notice they look practically identical. However, the Note's processor is quite a bit faster.
[via liliputing]