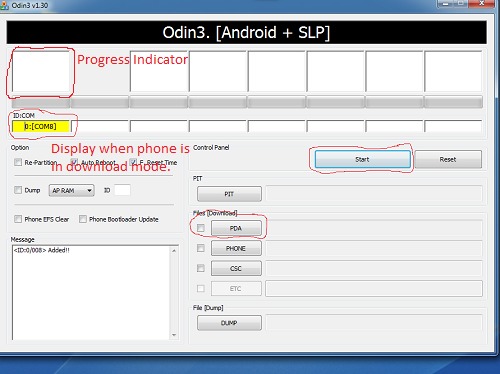 Samsung Fascinate users are complaining of errors after receiving the OTA update of OS 2.2 Froyo. The error message that users are receiving is "UPDATE FAILED or INCOMPLETE. reason: IP_PREVIOUS_UPDATE_FAILED" and appears to be affecting users with a Fascinate that is either rooted, has a previous update that failed to complete, or has a corrupted system directory. Users have tried everything from a hard reset to removing the battery with no help in clearing the error. But thanks to a smart Fascinate user, there's a workaround.
Here's the solution offered: First thing, as always, if you can back up your data. Then download the Samsung USB drivers and then download the Samsung Fascinate D101Rom. Download Odin3 and run it. Change the phone to download mode by powering down the phone, removing the battery and plugging in the phone via USB. Do NOT use a USB Hub. This must be a direct connection to the PC.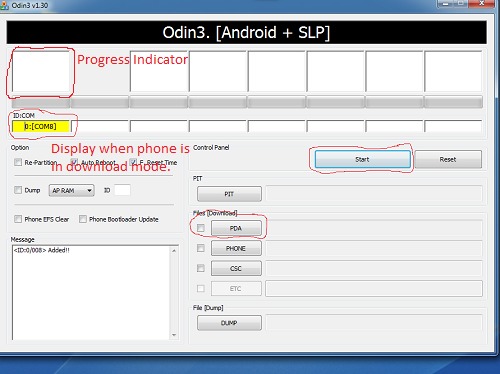 Press and hold the volume down button until the download screen appears. Connect to Odin and look in the ID:COM section for a port number. Select PDA and browse for the Fascinate ROM you downloaded known as DI01package3.tar. Select and hit start.
This will install the original Samsung ROM and flash the stock ROM, Kernel, modem, system files and recovery. It'll also format the memory. Then reboot the phone with the battery installed. You'll then have to download a 10MB file at the prompt. It's an update to the OS. Then download and install the Froyo update again.
Course, that's a LOT to do for someone who is a new user, so patience in waiting for a Samsung fix would be in order. You can also go to the Verizon store and request they reflash your phone for you. That way, if they mess it up, it's on them, not you.
[via AndroidForums]