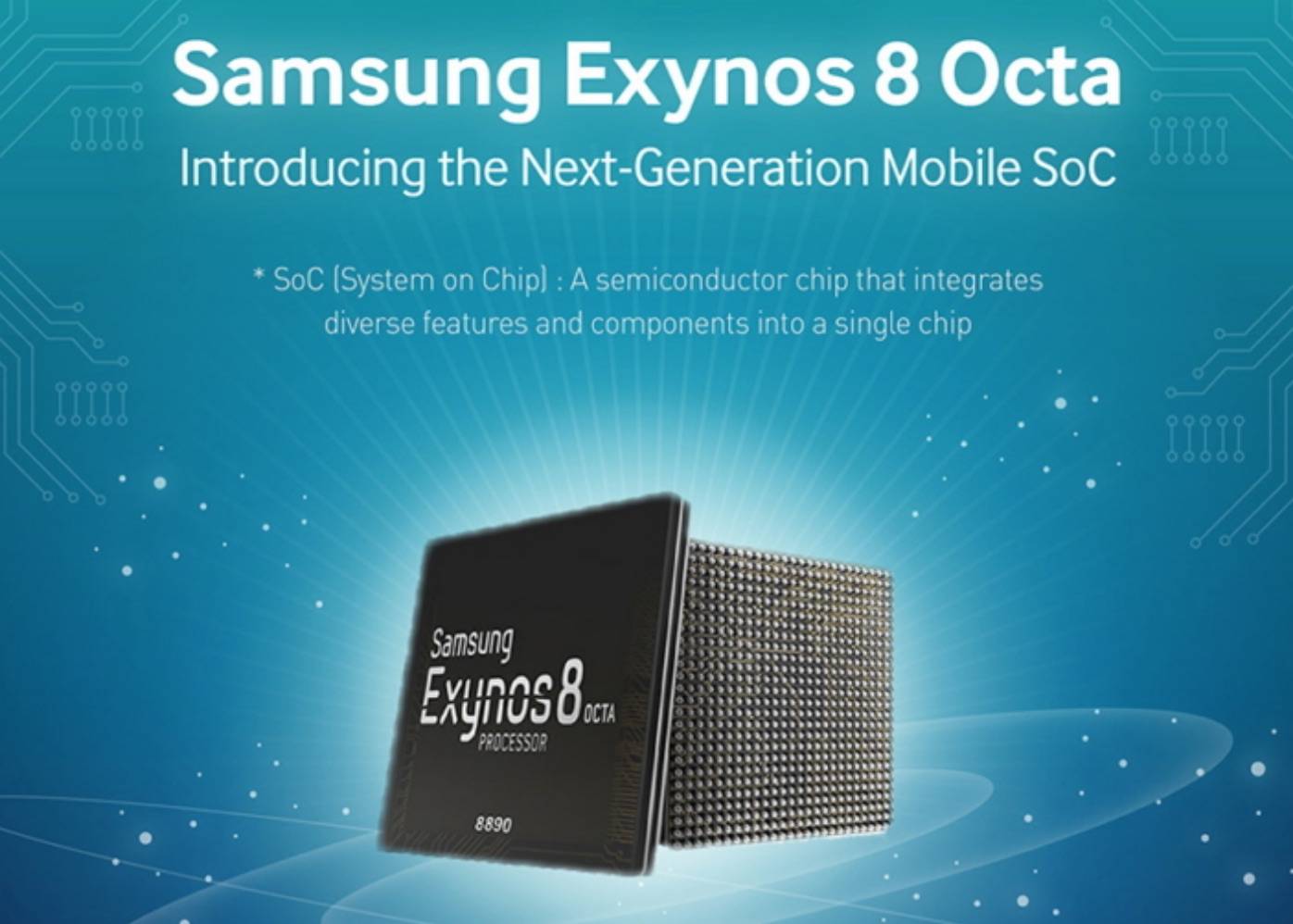 Late last year, Samsung announced that they are bringing a new processor in the market, the Exynos 8 Octa Chipset to bring improved mobile performance to smartphones and tablets. The chipset has now been officially unveiled, boasting that it will be the "leading-edge application processor for next-generation mobile devices ". The core brings you not just 10% enhanced energy efficiency but also 30% enhanced performance as compared to its predecessor, the Exynos 7 Octa.
The new chipset utilizes the OEM's first custom-designed CPU cores and also integrates the modem and application processor into just one chip, the first premium Samsung chip to do so. They also claim that they will be able to deliver higher performance but at lesser energy through the HMP solution which combines the big and little cores. The graphics processing unit (GPU) meanwhile brings enhanced 3D graphics capability, bringing you a PC or console-like gaming experience, if you use your mobile device to play games or watch videos.
The Exynos 8 has also embedded an LTE modem so that if you're streaming video and sharing data, the experience is seamless. It will have a maximum download speed of up to 600Mbps (Cat.12) and upload speed of up to 150Mbps (Cat.13), but of course, this is with carrier aggregation. When it comes to display, the chipset will bring High Resolution Display Support which is actually four times more detailed than Full HD.
Samsung's upcoming new flagship device, the Galaxy S7, will reportedly use both the Exynos 8 Octa 8890 and Qualcomm's Snapdragon 820. The new smartphone will be announced or released sometime this February at the Mobile World Congress in Barcelona.
SOURCE: Samsung