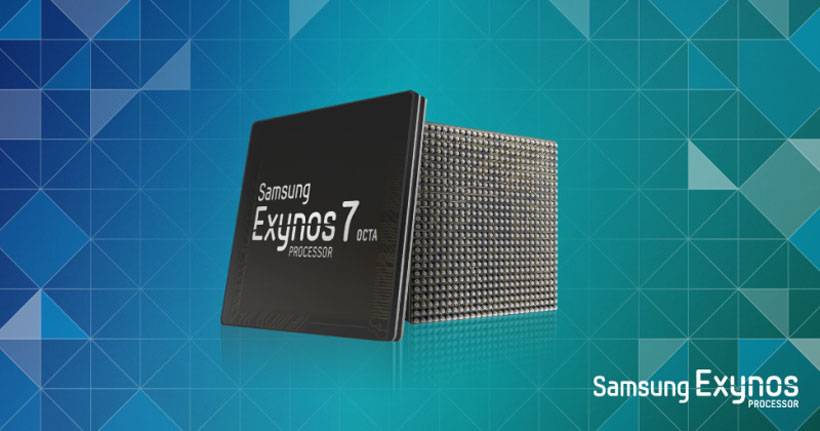 Samsung has rolled out a new processor that will eventually find its way under the hood of Android devices. The new processor falls into the line of Exynos SoC products that we are already familiar with, but brings improved performance to the mix. The processor is the Exynos 7 Octa.
As the Octa in the name suggests, this processor has eight cores inside with four Coretex-A57 cores and four Cortex-A53 cores. The new processor is also one of the few to be made using a 20nm process.
Samsung's new processor is a 64-bit unit, which means it will work very well with Android Lollipop since that new OS is 64-bit compatible. Inside the new processor, those A57 cores are the high-performance parts of the chip and the A53 cores are the low power side of the things.
Other features of the processor include Heterogeneous Multi Processing (HMP) allowing any combination of the cores to be operated while the others are turned off to save power. Right now, we aren't sure when the first device using this new processor will turn up.
SOURCE: SlashGear