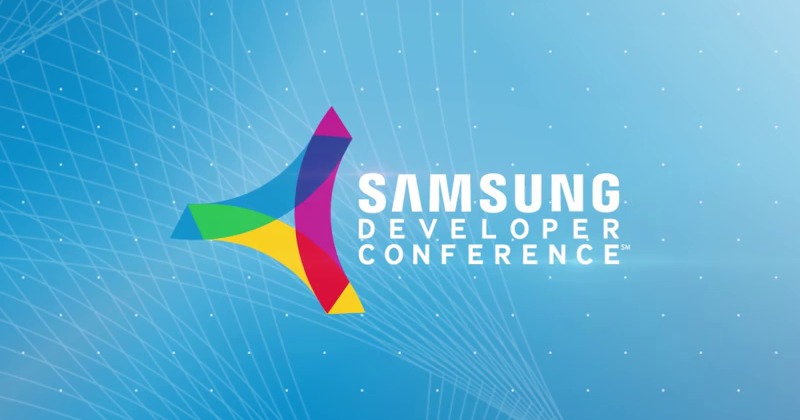 Say what you want about Samsung but it will be hard to deny that it is one of the most prolific device makers not just in the Android market but in the entire tech industry. Samsung's push to put its technology and its services everywhere has seen it march into smartphones, tablets, Smart TVs, Smart Homes, and, yes, even Virtual Reality. But a platform is only as strong as the developers that create the apps for it. That is why at the Samsung Developer Conference 2016 this coming April, Samsung will offer developers all the knowledge, training, and hands-on experience they need to craft not just apps but experiences for its myriad of devices.
No longer just a maker of TVs and mobile devices, Samsung has broken out into more markets, including wearables, VR, and the Internet of Things. That would explain why this year's developer conference is going to be packed with nearly a dozen topics, delivered by Samsung and its best execs and developers.
Samsung Designer for Customer Experience Lab Jon Gaiser will demonstrate how third-party developers, for the first time, will be able to pool together content from different sources and put them right on the Smart TV homescreen. That homescreen will be a key piece of the Samsung Smart TV experience, and it's only fitting that it be filed with the popular apps and services, especially streaming ones.
Technical Evangelist Dustin Wish, on the other hand, will demonstrate the innovative rotating bezel of the Gear S2 smartwatch, which, he seemingly hints with a wink, developers are excited to get their hands on.
Virtual reality is going to be big in 2016 and developers might be too eager to jump into the fray. Vicarious co-founder Alex Chu, however, will explain how to properly design an intuitive and inviting VR experience.
The Internet of Things is still growing and Samsung is at the forefront of that wave, especially with its acquisition of SmartThings. Founder Jeff Hagins will show how to harness the power of the cloud and the SmartThings hub and platform to program not just apps but the real world itself.
And those are definitely not the only topics to be had as SDC 2016. Integrating Samsung's platforms and devices into the Enterprise and Businesses are just as important, and as lucrative perhaps. Health is also a growing fascination in the tech world, from fitness trackers to full blown smart medical equipment. And all of these will touch on one of the hottest topics in tech today, security and privacy.
Needless to say, SDC 2016 will be filled to the brim with interesting talks and workshops that will give developers the arsenal to carry them through 2016 and the years to come. If you're such a developer, better reserve a slot as early as now. Samsung Developer Conference 2016 will be held on April 27 to 28 at Moscone West, San Francisco. A Full Pass costs $499, but if you register early, you can grab an Early Bird discount at $399 until March 29.
But wait, there's more! If you're a Mobile Payments Today member, this special GDNTZ95 promo code will shave off another $100. That's a total savings of $200 from the normal ticket price. That's definitely a tempting offer and undoubtedly a smart investment for getting ready for this year's tech market wars.

More information at Samsung Developer Conference 2016 official page.
Disclosure: This story is brought to you by Samsung (Native Content).