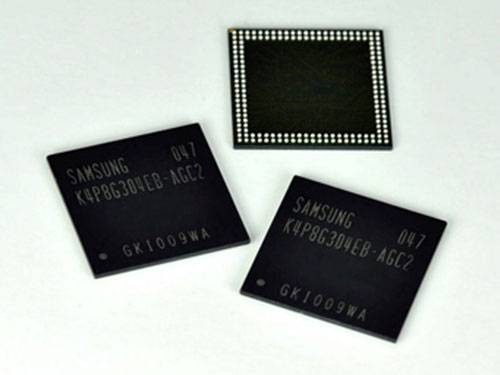 Samsung, being one of the top consumer electronics companies in the world is always set to impress with its hardware in devices. Continuing the trend, they have announced plans to include the industry first monolithic four gigabit LPDDR2 RAM module that will come in an 8 gigabit chip that will give you 1GB of RAM, and a 16 gigabit chip that will give you 2GB of RAM, all designed just for mobile phones and tablets.

The 8Gb (1GB) chip will stack two 4Gb chips which ultimately makes the solution 20 percent thinner and consumes 25 percent less power when compared to the current 8Gb solution with four 2Gb chips.
These chips will all be based on 30nm fabrication process which will result in the 4Gb chip able to transfer data up to 1,066 megabits per second, which is more than double the current industry standard.
[Via Samsung]