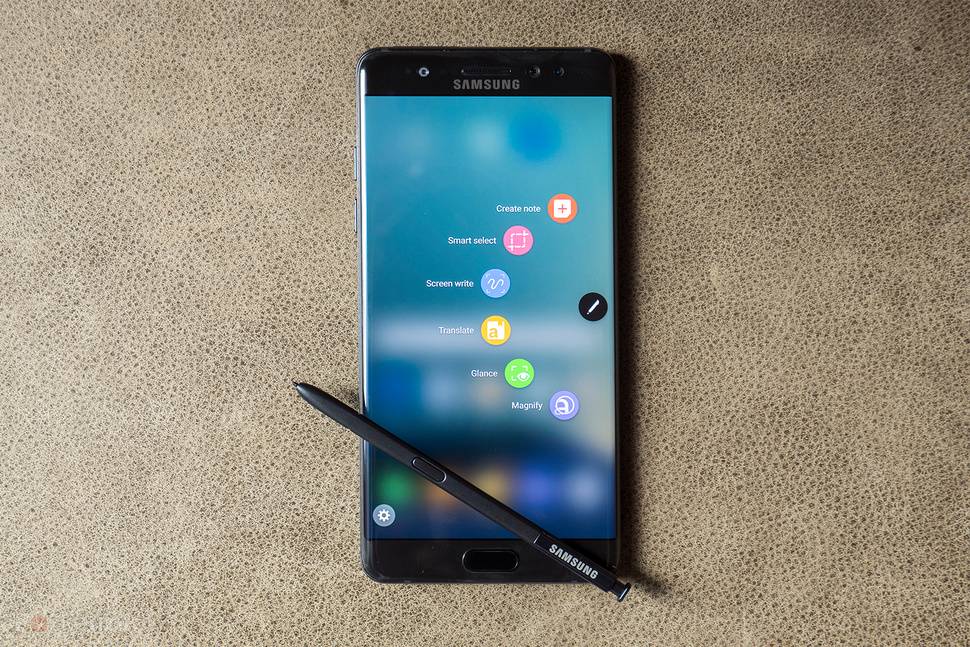 In case you were wondering, and in spite of all the nice things we've heard about Samsung's new flagship phablet, the S-Pen is still the highlight feature of the Galaxy Note 7. Bar none, the best things about the Galaxy Note 7 are the multitude of stuff you can do with its popular stylus input device. Let's dig a little deeper into just what the S-Pen has for us this year.
At the very beginning, we need to mention that the Galaxy Note 7's S-Pen also has IP68 water resistance certification to match the phablet it comes with. And if you're thinking like "it's ok if it gets wet" then you're actually in for a surprise – it works even under water. What's at work here is electromagnetic resonance (EMR) technology, and the Note 7's screen digitizer is able to communicate with the internal coil in the S Pen to identify position and degree of pressure, even with water around it. Pretty cool.
The S-Pen has also undergone a re-design – it is now 2.6mm shorter than the one before it (with the Note 5). One thing you'll obviously catch is that the tip has gotten much thinner (0.7mm) than the old one (1.6mm), which Samsung says allows for "finer penmanship," whatever that means. What you need to do in actuality is to try it out and see how it "writes".
There are huge improvements on the software feature side of things as well. You can now scribble stuff even on the Always On Display, you can create GIFs from videos with the S-Pen, and an absolute favorite us the "Magnify" feature where you can check small details on websites that refuse to let you zoom in (hate that, btw). Then there's the "Translate" feature, which Samsung has designed to recognize 38 languages and then translate into 71 other languages.
We've basically given you the highlights of the new S-Pen on the Galaxy Note 7. But if you want to get into the nitty-gritty of the design and features, check out the source links below. There are more details in there that will satisfy the tech heart in you.