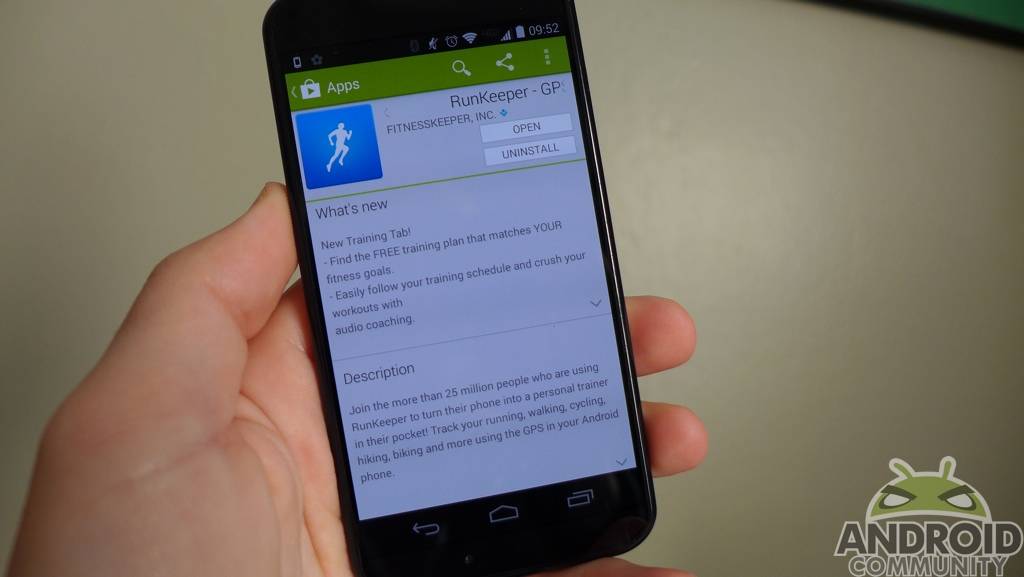 An updated version of the RunKeeper app has recently arrived in the Play Store. This one brings the app to version 4.4, and with key changes that deal with the 'Me' tab, and also a new 'Training' tab. The Me tab was originally introduced in an earlier update, and once this update has been installed, users will be able to view all the specifics including workout history, stats, and more.
Similar to previous versions of the RunKeeper app, the Me tab will be accessible from the links towards the top of the screen. More specifically, the Me tab will still be found sitting just to the right of the Start tab. The other change here is the Training tab, which will actually be replacing the Activities tab (currently found all the way to the right side).
That replacement bit also touches back on the updated Me tab — as the activities data will now be found there. In regards to the Training tab, this is just as the name would suggest. These plans have previously been available direct from the RunKeeper website (or be using the "Workout" option found on the Start tab.
Basically, this update means training plans will be a bit more in the forefront. And perhaps more important for those looking for help, this also means users should have quicker and easier access to those plans. The latest version (v4.4) of the RunKeeper app can be found in the Google Play Store.