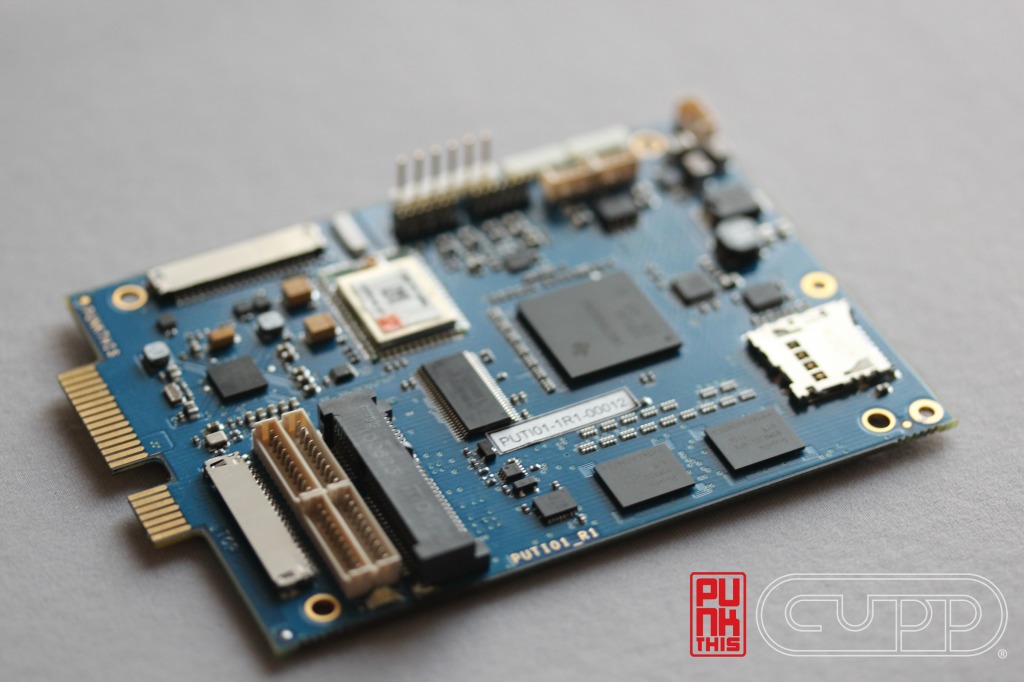 We've seen a few Android-based netbooks run through the production mills of confused OEMs, and we're fairly sure that a certain major manufacturer is including Android in a SoC bundled into their latest ultraportable laptop. But if you want a little do-it-yourself Android/laptop action, look further than the CUPP Computing PunkThis board. It's a tiny system-on-a-chip built into a PCB board with SATA and Mini PCIe connections on one side. What does that mean? It means pop this sucker into your laptop's hard drive bay, and you're running Android in seconds.
The board takes control of all the essential hardware in a laptop: display, keyboard and touchpad, even the speakers. Other hardware like the processor, RAM and WiFi chip are all squeezed onto the board itself. The chip has a Texas Instruments 1Ghz processor, 512mb of RAM, and on-board MicroSD card and HDMI ports. Don't want to give up your hard drive? No problem – the PunkThis includes a pass-through SATA slot, or you can buy an enclosure that replaces your optical drive instead. When's the last time you used that, anyway?
In addition to being freakin' cool, the PunkThis board has other distinct advantages. Thanks to the lower power drain of ARM-based hardware, a laptop using the chip could potentially double or even triple its battery life. That might be a great boon if you're stuck on a transcontinental flight, and want to get some basic web browsing or socializing in without landing with a dead laptop. CUPP Computing is aiming for a $200 price when the PunkThis board comes to market. The company is also planning on releasing stand-alone versions of the product, and easy-to-adapt kits for specific laptop and x86 tablet models. At present the hardware runs Android 2.3 (plus Ubuntu and anything else you can install yourself) but CUPP plans to update the software as it becomes available. Hopefully that'll mean that the board will run Ice Cream Sandwich when it hits retail.