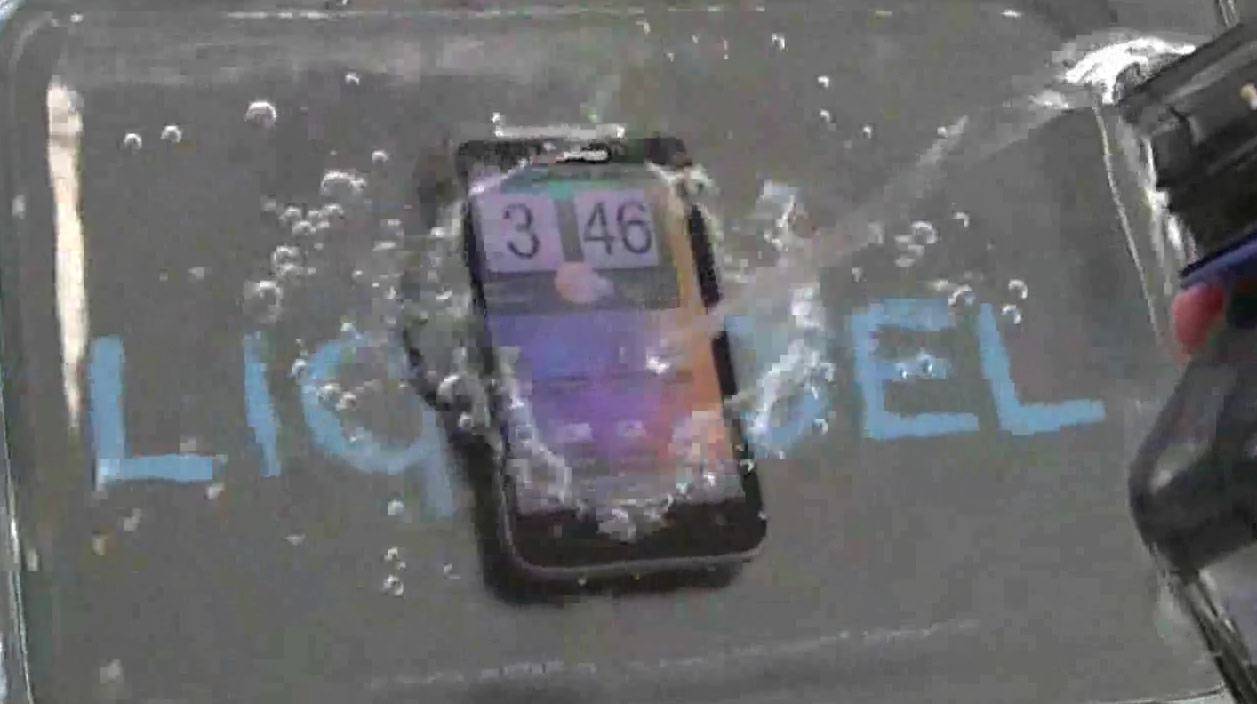 Samsung's Galaxy S III is fast becoming the biggest rumor monger in the Android universe, replacing the Galaxy Nexus at the top of ridiculous speculation. The latest tidbit comes from a "well-placed UK independent phone retailer", who claims that the next version of the Galaxy S family will come with a coating compound that blocks out water and other liquids in a pretty amazing fashion. He claims that both the Galaxy S III and the iPhone 5 will have a waterproof seal provided by Liquipel, whose gadget-dunking demonstrations impressed onlookers at CES 2012.
The technology behind these seals has been available for years. They're impressive, no doubt: basically, the system coats a phone or tablet with a near-invisible compound that can block out almost any liquid and moisture. It can repel several meters of water pressure for extended periods of time, making an accidental dunk in a tub or sink a non-issue. Liquipel's coating technology penetrates into the device itself to cover all interior components as well: their demonstration below shows an HTC ThunderBolt running submerged with the battery cover off, as water trickles into contact with the protected mainboard and other components.
https://www.youtube.com/watch?v=7Ama47RGdL4
How likely is this rumor? Well it's certainly not impossible. Liquipel currently offers its coating technology directly to consumers via a mail-in program, charging between $60 and $80 per device. Partnering with a huge company like Samsung or Apple could cut their per-device cost down to a couple of dollars, while adding a huge amount of value for end users. I'd honestly be surprised to see Apple adopt this – they tend to have a wait-and-see approach, never adding a feature if they don't need to (case in point: the original 2G iPhone). But Samsung might add it to their flagship as yet another differentiation versus Apple.
All this is extremely speculative at the moment; just about the only thing we know for sure about the Galaxy S III is that it won't shoe up at Mobile World Congress in late February. I've been hoping that someone would use one of these waterproofing processes on a mainstream device for a while now. Samsung, are you up to the challenge?
[via Cult of Android]