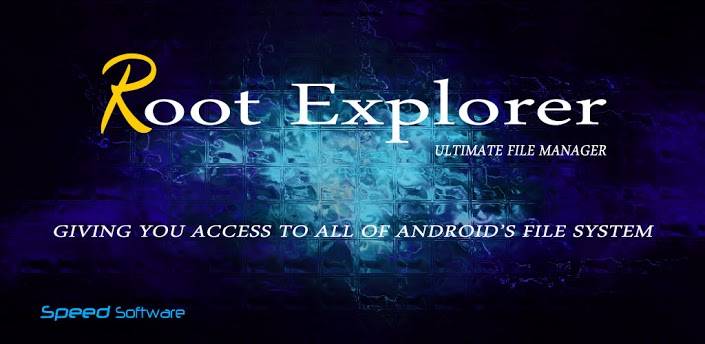 An awesome update has just started arriving for the extremely popular file manager for Android, Root Explorer. The aging app is very popular with power users and is one of the best root file explorers available. I've been using it as long as I can remember, and can happily say the multiple tabs and Dropbox support has arrived, among other things.
We've been waiting for another major update to Root Explorer for some time now, and with version 3 comes tons of improvements and changes. The user interface was revamped a bit, they added support for tons of cloud storage options, improved the UI in other areas and much more. Well done guys. Well done!
The multiple tabs for easy navigation and browsing is a welcomed change, as is the support for Google Drive and Dropbox. We also have better notifications as well, so that's a plus. The entire app is getting better here, but the changelog below will give you a better idea of what to expect.
• Multiple tabs.
• Network (SMB), Google Drive, Box and Dropbox support.
• Concurrent, background processing of multiple operations with notifications.
• New action status with progress display and ability to cancel all long-running operations.
• Action bar and multi-select action mode support.
• Fully customizable list icons.
• For details of new permissions requested see the full app description.
Pretty packed update here, right? The background processing of multiple operations is nice. You can now search for that latest ZIP you seem to have lost while also doing something else all at the same time. Then of course the improved multi-select action will be nice. The system before was a bit of a mess, even though this was still our favorite app around for the job.
It's still the best around and will cost you $3.99, but most would agree that's certainly worth it. Get it from the link below and let us know if you like the new multi tab system.
SOURCE: Play Store