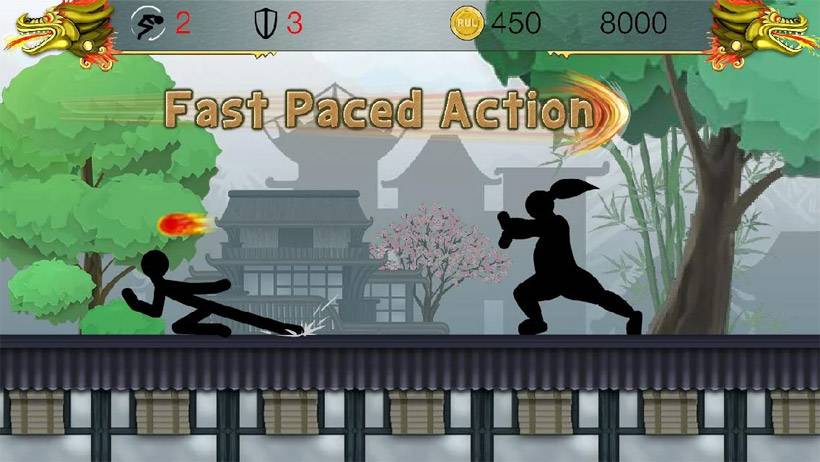 If you like fighting games on your mobile device, this new Android game might pique your interest. The game is called Rooftop Frenzy and it puts players into the black, blobby shoes of a stick figure. This stick figure happens to be a Kung Fu master bent on ridding his city of evil.
Players will travel across the rooftops of an urban environment running, punching, and kicking enemies. The enemies could have weapons including ninja stars and more. In addition to fighting enemies in combat, players also have to time jumps from one roof to the next to avoid falling.
The game promises realistic sound effects and background landscapes along with cool music. There are nine different moves for players to use in battles. Players can also compete to be the top of the rankings online for the game.
Game play is arcade style side scrolling action. The game launched on February 8 and is 12MB in size with as many as 5,000 installs. The current version for Rooftop Frenzy is 1.0. Android 2.3.3 or higher is required to play. Rooftop Frenzy is developed by Rise Up Labs.
SOURCE: Google