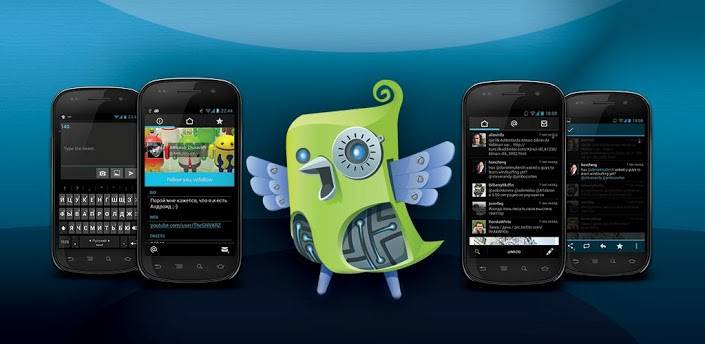 Last month while searching for a suitable replacement to TweetDeck since Twitter decided to shut it down, we stumbled across and then reviewed an awesome new Twitter client called Robird. It offers nearly as many features as we've seen from most, has an awesome flat Holo-inspired UI, and today just got updated with even more neat features.
If you've been looking for a fast, stable, and smooth Twitter client for Android that also has working push notifications, Tweetmarker support, and more you'll want to check out Robird. Since reviewing the application on April 5th it has seen 3 updated that fixed bugs and added new features. It's safe to say the developers are working hard on Robird.
Along with multiple themes, notification options, in-stream enable/disable images and more today they've updated Robird with another excellent option. And that is streaming support. This means you can enable real-time streaming on your Twitter feed on mobile. No more dragging down or hitting refresh, it does it all automatically. For those worried about battery they've added an "only stream on WiFi" option to conserve that precious juice too.
Today's update added support for the Timeline real-time streaming mentioned above, they also added some more locale options, and squashed some bugs with a few image previews not always appearing. Then, today Robird lowered the price of their highly customizable Twitter client to just under a buck. It was previously $1.99 but now just $0.99 cents and you're set. If you were debating giving it a try, now would be a good time. Get it from the link below.
[via Play Store link]