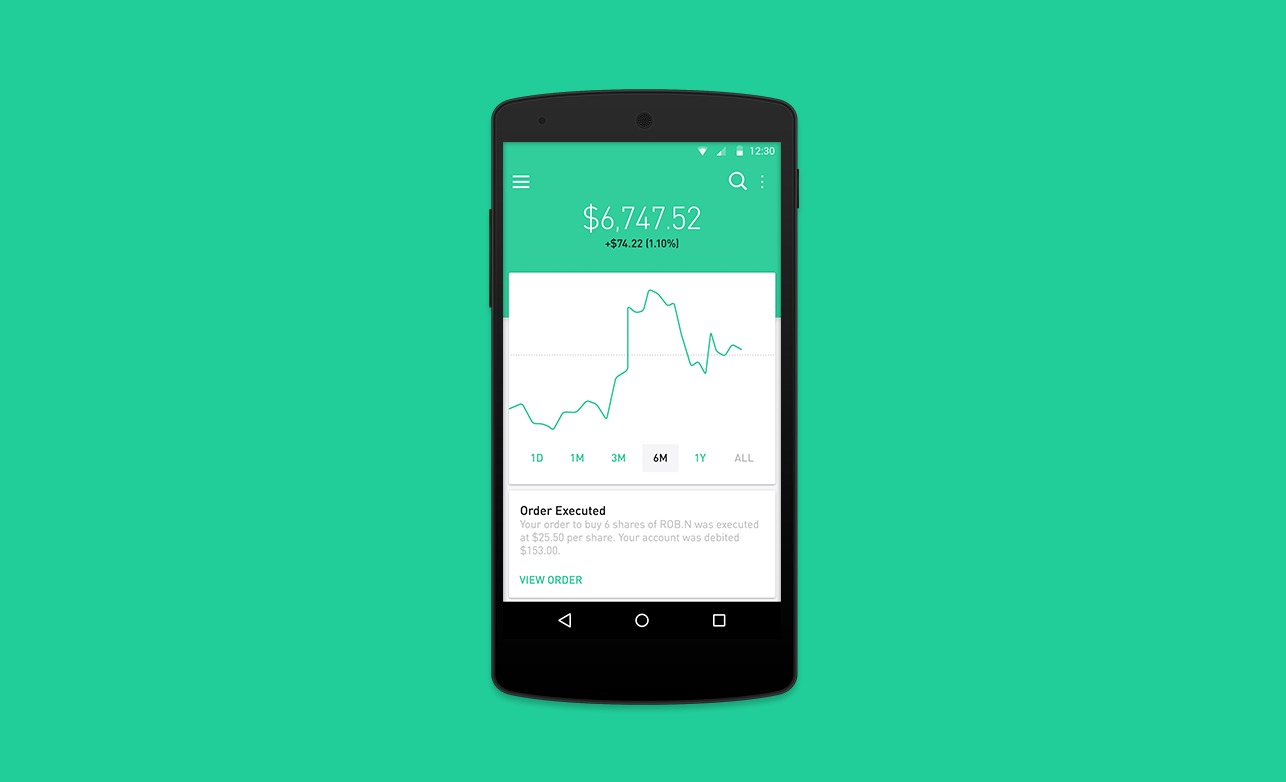 One of the things that stops people from investing in stocks (aside from the lack of interest or understanding) is the fact that aside from the money you put in, the stock trading fees can sometimes be astronomical. One app that removes that barrier and has been available on iOS since last year is now finally on Android. Robinhood will become your new digital best friend if stocks and trading are your thing.
With more than hundreds of thousands of customers, Robinhood (obviously named after the folk hero) has made over $1 billion in trades a little over than a year. You don't need to pay the standard fee of $10 per trade as you can do your stock free trading through the app for self-directed individual cash or margin brokerage accounts for U.S. listed securities, all from your mobile device. There are regulatory fees though that may be applicable.
To help you make right trading decisions, you can access market data and quotes in real-time. You can also build your own stock watch list sot that you can watch out for companies you want to invest in when the conditions are okay. There are market data and detailed charts available. As for your security, you can use a custom PIN code to authenticate your stock transactions. All the information you put in there are fully encrypted with SSL, as per the app developer.
To be able to sign up with the service, you need to be at least 18 years old and a US citizen. You also need to upload a photo ID when you sign up and then create your profile to start trading. You can download Robinhood from the Google Play Store for free but of course it's geo-locked to the US.
SOURCE: Robinhood