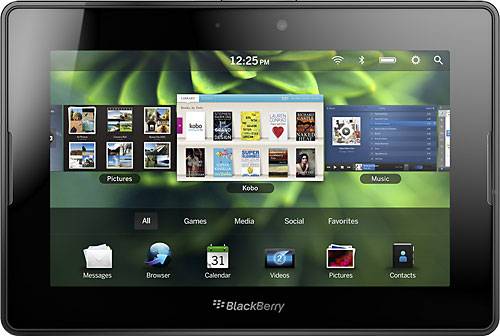 If you are one of the few that went out and purchased a Blackberry Playbook and have been waiting with some modicum of patients for the Android app support promised to land new details have surfaced. Sadly, the news isn't very good. RIM engineers have noted some things that will be unavailable when you run Android apps on the Playbook.
The features that will be unavailable on apps include Live Wall paper, which isn't that bad since that feature sucks battery life like a frat boy on a bender. Other things that are lacking in the compatibility layer on the Playbook may be more of an issue depending on the app you are using. Nothing built using the Native Development Kit will work on the Playbook.
Apps that contain only App widgets won't work and neither will apps with more than one activity tied to the launched. Any items that need Google Maps, in-app billing, and the Android text-to-speech engine or the cloud-to-device messaging will not function. Will your favorite apps work under these restrictions.
[via Thinq]