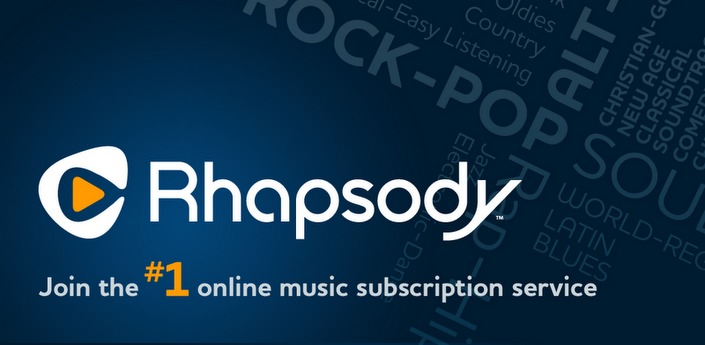 The popular online media and music streaming service Rhapsody that is now available on Android, Google TV and many other devices has just launched their latest update for Android. Starting today users can stream in style with a brand new, fully redesigned and imagined Android tablet interface. It's not just re-sized for a tablet, it has been full on designed specifically for tablets and looks great.
Rhapsody allows customers to find and discover millions of new music tracks, not to mention unlimited music streaming to your Android phone or tablet. They are touting the new tablet layout as more touchable, more engaging, and now with loads of content and new paths to music discovery. With large tiles for easy discovery users can find and enjoy music with ease. This new UI apparently works on Android 3.0 Honeycomb and above tablets, and only for 9″ or larger screens. We've yet to try it on a 7″ slate but have a feeling it just might work anyways.
That isn't all either. The latest update is available right now in the Android Market and they've even updated a few fixes for the Kindle Fire — so apparently they support smaller screens in some fashion at least. Other updates include fixes to adding tracks to playlists in bulk, enhanced audio focus at song startup, fixed some sign in screen issues and now supports all Samsung device on Android 2.3.4 Gingerbread.
If Google Music isn't your cup of tea or you'd like access to millions of artists and music give Rhapsody a try today. Get the new updated app from the link below and enjoy.