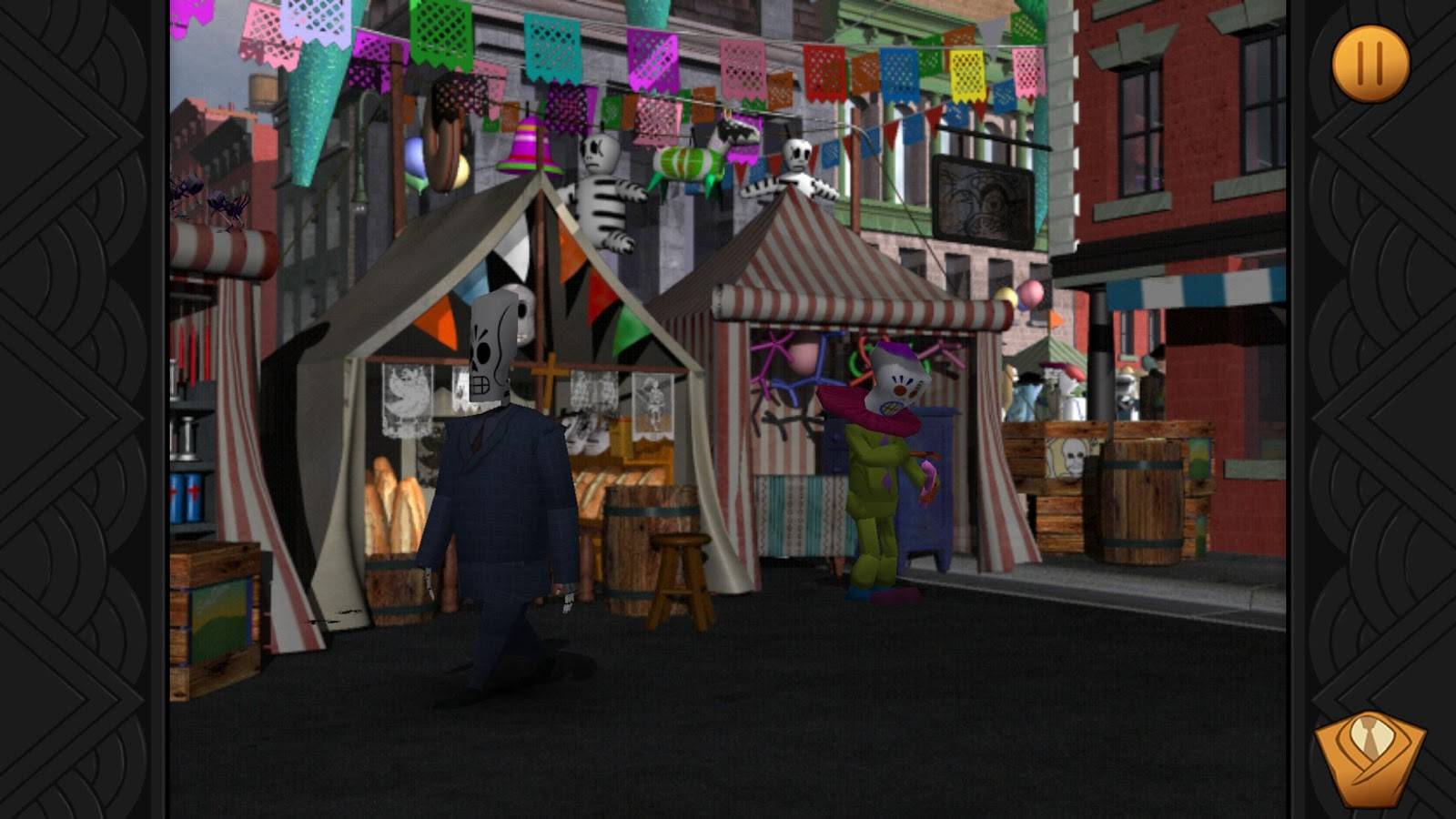 If you grew up loving and being addicted to what is considered one of the best point-and-click adventure games, then you'll be happy to know that Grim Fandango is now being reincarnated into your Android devices. The game has now been remastered and updated to our more modern and mobile style of playing games on smartphones and tablets, bringing new graphics , repainted characters, re-recorded soundtrack, but the same engaging gameplay that captured our attention before.
Called Grim Fandango Remastered, (of course) you'll get to revisit Department of Death's Manny Calvera, travel agent extraordinaire and preferred agent of the dead, as he continues to sell "luxury packages" for a one-trip four-year journey to eternal rest. But this time around, there are conspiracies working against him, trying to bring him and the agency down. You'll be spending the entire game trying to help him uncover who are these forces trying to destroy him and all he has worked for.
The character textures have been repainted and done now in a hi-res resolution and even the soundtrack has been re-recorded, this time with a full, live orchestra. It also has over 2 hours of developer commentary, so if you're into that sort of thing, then this will be a goldmine for you. However, since it's still basically a point and click game, you might be better served by playing it on the bigger screen of a tablet. You can still play it on your smartphone, but it might be a bit problematic because of its smaller screen.
Grim Fandango is being sold at a 33% discount because it is launch week. You can download it from the Google Play Store for $9.99 for one week, then it will revert to $14.99 after that. It's a pretty hefty price to pay, but if you're invested in this game, you wouldn't mind spending that much for it.