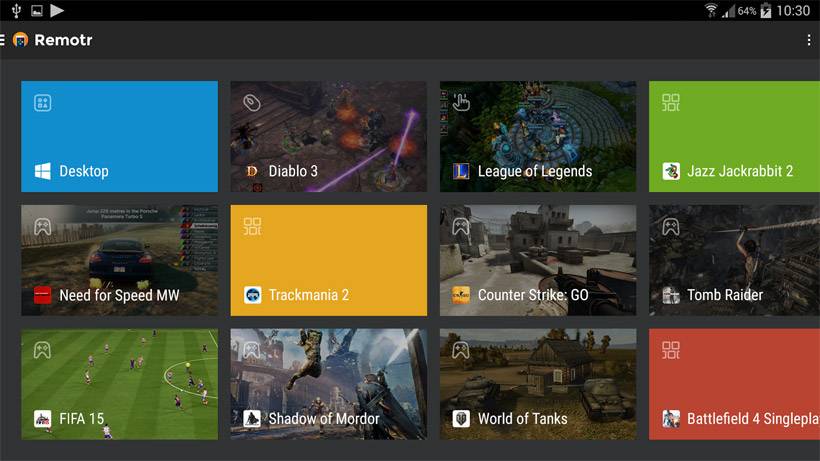 A new app has landed for Android users who are also PC gamers called Remotr. The app enables PC gamers to stream their favorite games directly to their Android smartphone or tablet anywhere they are. Remotr developers say that the app gives you the same performance and visual quality you would get if you were sitting in front of your PC playing the game.
The app does require you to download the mobile app and the Remotr streamer software from the website to install on your PC. Developers promise that the app provides smooth streaming and fast reaction times for even the most intensive games.
The app comes with presets for popular games including Diablo III, League of Legends, TrackMania, and more. The controls of the app can be modified and customized for any game you own to the players liking. The PC app works with Windows 8, 7, and Vista operating systems. There are some Hardware requirements for ideal performance of the software and app.
The PC is recommended to have at least a dual-core processor. An internet connection is required. At least NVIDIA GTX 660 or better graphics are required. The Android app needs to be on a device running at least Android 4.1 or higher.
SOURCE: Google Play