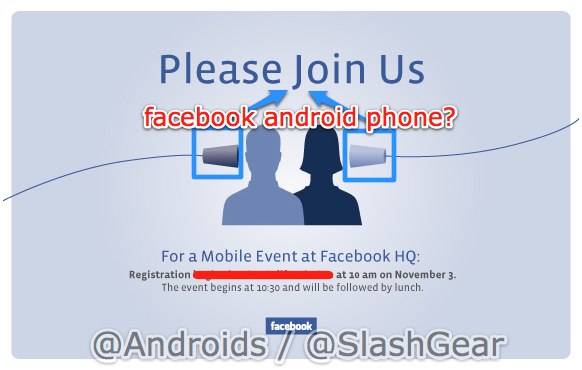 Facebook is indeed holding a media event today at 1:30PM ET at their headquarters. The event is said to be mobile-focused, will we get to see a Facebook-branded Android handset? Whatever we see, it's expected that we will at least see an update to the companies Facebook application and "deeper integration with some manufacturers."
In reality, it's not a stretch to assume that Facebook has developed (or had a major part in development) of a mobile phone. But they could also go the route of creating their own skin of Android integrating Facebook into the core OS.
Although the event will not be Android specific we can definitely expect some news regarding our favorite operating system! We will be there live, tomorrow at 1:30 ET and will keep you updated with all the latest happenings!