As inevitable as chocolates and flowers, you know that around Valentine's Day, smartphone makers will come out with red variants of their current devices. Sure enough, we now have two brands that just announced this very fact: the OnePlus 5T and the much more affordable Honor 7X. There should be enough time for you to get one and gift it to yourself or a loved one by February 14, although if you ask us, special red devices should be available all year round.
The OnePlus 5T was the first to get a red version and they even have a special name for it: the Lava Red edition. On the inside, it's basically the same as the original version, but this being the 8GB RAM and 128GB internal storage one. The outside is where it differs as the metal casing and the metal buttons are all red. The only one with a different color is the OnePlus logo at the back which is still black. If you order it before February 9, you get free priority shipping so it should reach you before or by the 14th.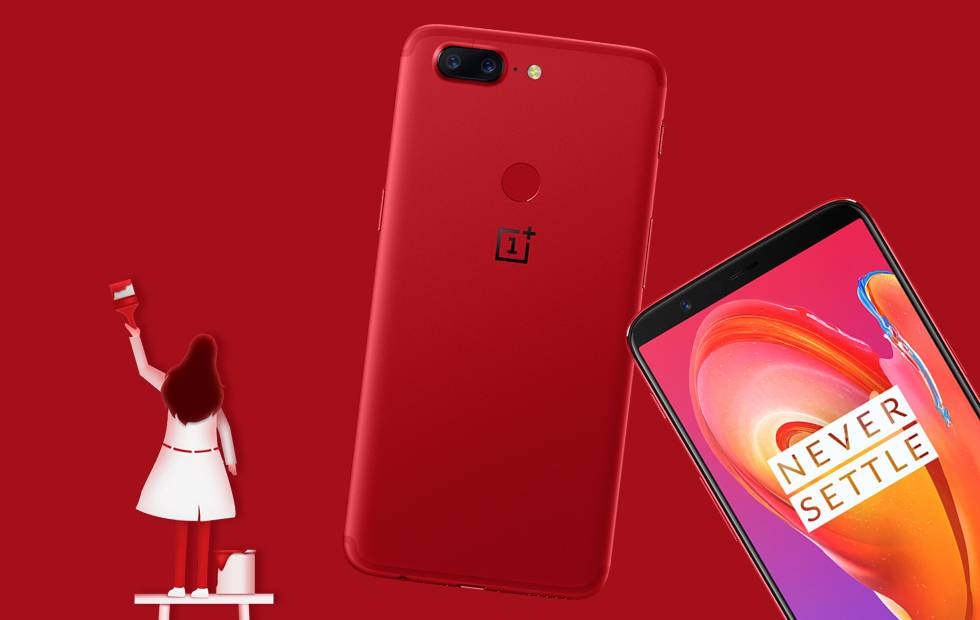 If you're looking for a more affordable device that comes in red, the Honor 7X is also releasing a special, limited edition red variant. It's also basically the same as the non-red one, with its dual-lens main camera (one 16MP, the other 2MP) and the phase detection auto-focus so you can have quick focus and take photos in low-light situations. The red color goes around the phone's edges and across its back and their buttons are also red as well.
The OnePlus 5T will cost you around $560 and will be available on the OnePlus site. The Honor 7X will cost you just $200 and can already be purchased through HiHonor.com/us. You can also win one through their contest on the Honor USA Instagram account.