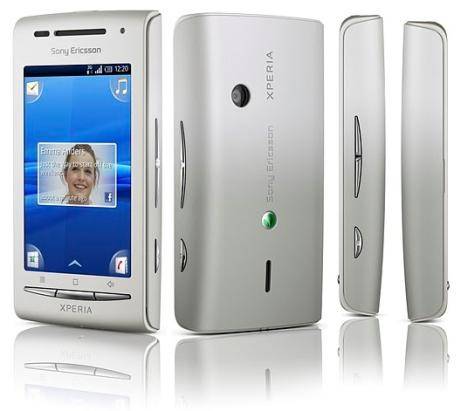 Virgin Mobile UK has just announced that it will be carrying the Sony Xperia X8 in red and black come january 2011. The device will be a part of the carriers 2011 refreshing which also includes the HTC Desire HD.
The limited edition red and black Xperia X8 will be selling for £10 a month from January 1st. The official announcement reads:
Sony Ericsson's latest Android powered handset the X8 is available exclusively to Virgin Media customers in a striking red and black variant from January. With instant access to the Android Marketplace with over 100,000 apps and Sony Ericsson's integrated social networking system TimeScape that allows users to keep up to date with all of the their friends social interactions, the X8 is an attractive handset for busy tweeters and Facebookers on the move.
Available free on a £10 a month tariff with 50 minutes, 250 texts and 500MB mobile web from New Year's day.

That's quite the deal for the pretty impressive device. Currently there is no picture of the device in this color set, but it will look just like the image above, in red and black – of course.
[Via EuroDroid]