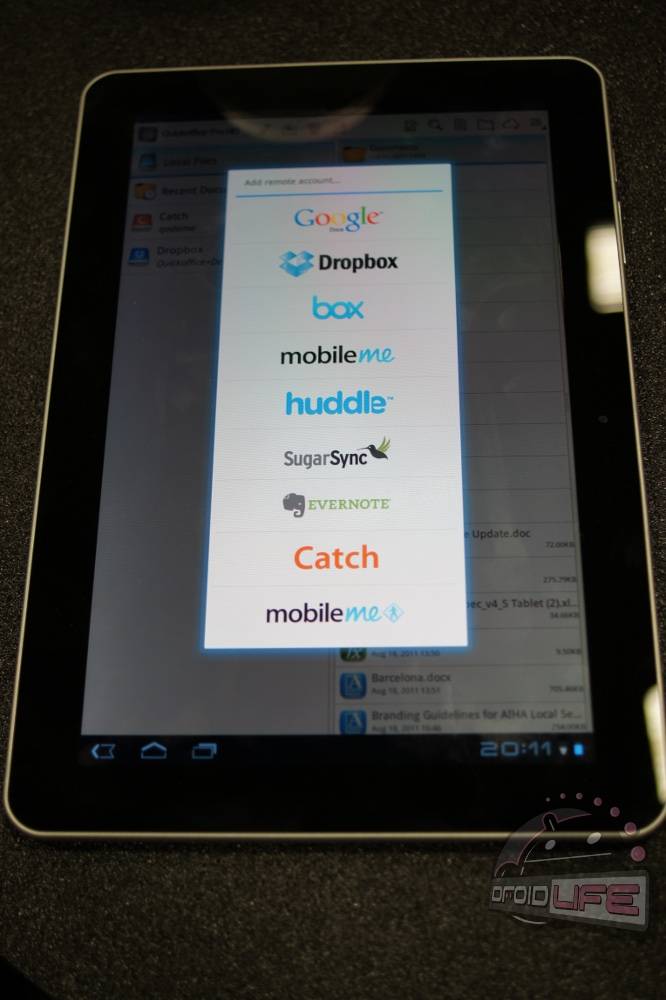 Let's be honest: office suites on touchscreen devices are never exactly ideal, but QuickOffice is about as good as it gets. The popular document creator has racked up hundreds of thousands of purchases (an impressive feat at $15 and $20), and it's being included on more and more devices straight from the manufacturer. The developers were on hand at CTIA to give Droid-Life the skinny on the upcoming version five.
There's a host of improvements included in the new version, especially the tablet-optimized QuickOffice Pro HD. All versions are getting a spit and polish on the user interface, and the new Evernote sharing feature is sure to turn some heads. QuickOffice still works with existing services like Google Docs, MobileMe and Dropbox. New options for Twitter, LinkedIn and Facebook are also on the table.
You'll have to wait a little while to get your hands on the new release. Version 5 will debut in the Android Market in mid-November at the current prices. Updates to iOS should come at about the same time, but there's no word on new Symbian or WebOS versions – we know there's a lot of HP TouchPad users reading this. Keep an eye on Android Community for a full breakdown when QuickOffice 5 lands.