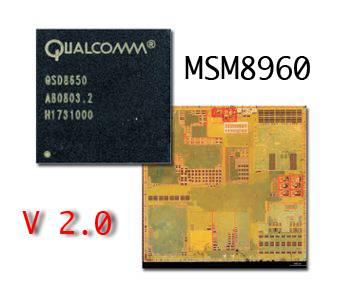 As our smartphones get smarter, we are continuing to need faster and faster processors to power our devices. However, the main problem with a faster processor is the power draw that comes along with it. Being a somewhat common problem, Qualcomm has developed it's popular Snapdragon processor bringing in super fast speeds with minimal battery drain and now they're adding to its success bringing in a new Snapdragon.
The Snapdragon is currently found in devices such as the Motorola Droid, HTC Evo 4G, HTC Desire HD and Google's Nexus One. It's been the "high-standard" to which we compare new Android devices entering the market to. This new Snapdragon chipset, named MSM8960, will perform up to five times better than its predecessor. It will be at least a 1.2GHz dual-core processor and will use a 28-nanometer process that has not yet been seen in mobile devices.
It is not only faster, Qualcomm states that it will use around 75% less power than current generation Snapdragon chipsets. These new chips will be ready for the entrance of mobile phones into the 4G market being fully ready to support LTE.
No word yet on when we will see these processors make their way into phones, but we can most certainly expect appearances in 2011.
[Via eWeek]