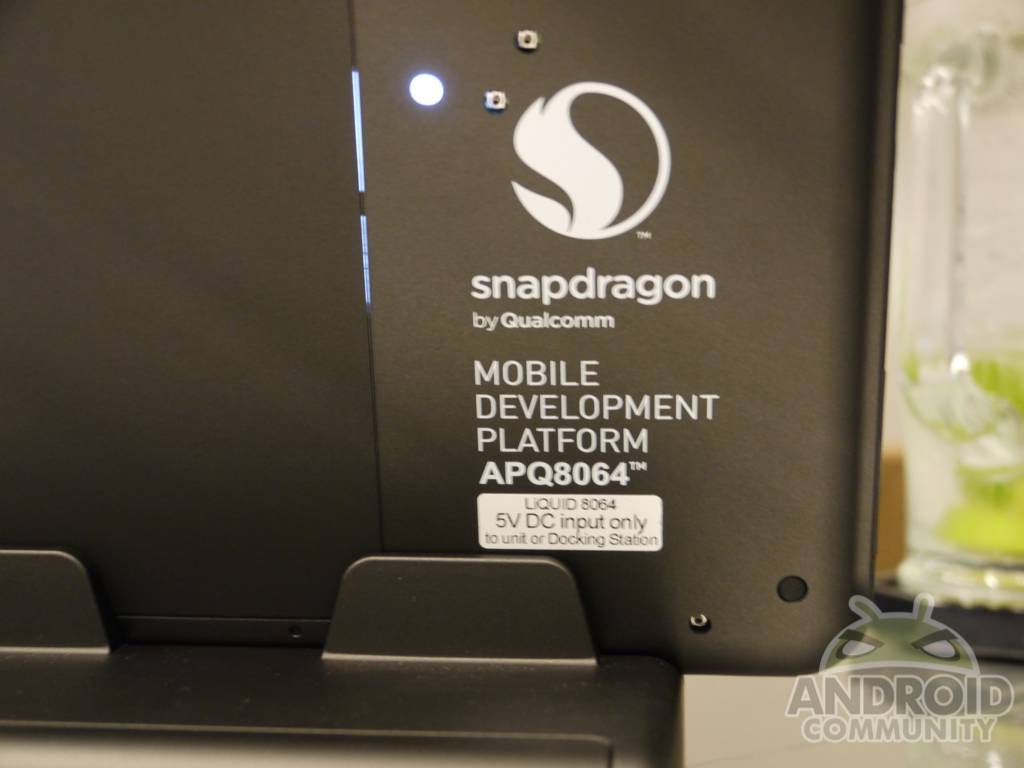 Earlier today we gave you a bit of information on Qualcomm's new Snapdragon S4 Pro developer tablet, but now we're back with more info thanks to a number of benchmark tests SlashGear has performed. As expected, the Snapdragon S4 Pro delivered some really impressive results in the tests, thanks to its quad-core APQ8064 chipset, 2GB of RAM, and Adreno 320 GPU. Since this tablet is intended for developers, you may not be surprised to hear that it performed well in benchmark tests, but we have a feeling that you'll be left at least a little impressed nonetheless.
First up is the test with Quadrant. Here, the Snapdragon S4 Pro posted some staggering results, with its numbers coming dangerously close to 8,000. Since we're used to seeing the most powerful devices end up closer to 5,000, that gives us some pretty high hopes for the S4 Pro. Indeed, run-of-the-mill tasks like browsing, scrolling, and navigating the Google Play Store were incredibly smooth despite the fact that the S4 Pro ships with Ice Cream Sandwich instead of Jelly Bean, but then, the S4 Pro wasn't made for such mundane tasks, was it? Check out the results for the Quadrant test above.
The S4 Pro posted similarly impressive results for the AnTuTu test, getting a result of 13,975. That puts it ahead of the Samsung Galaxy S III by a fair amount, with the S4 Pro enjoying wider margins on the ASUS Transformer Prime and the Samsung Galaxy Note. The Samsung Galaxy S III is widely considered to be one of the most powerful Android devices around, so the fact that the S4 Pro came out ahead of it in the AnTuTu test speaks volumes about what's going on under the hood.
Finally, we come to the test with Vellamo, Qualcomm's own in-house benchmarking suite. Vellamo mainly tests web browsing, and though the S4 Pro didn't post the ridiculous margins we saw in the Quadrant and AnTuTu tests, it still came out on top.
So, the Snapdragon S4 Pro can deliver some jaw-dropping results when it comes to benchmarks, but the truth is that this tablet isn't meant for the average consumer. The $1299 price point certainly reflects that, but it's safe to say that if you have cash to burn and want a tablet that isn't going to become irrelevant anytime soon, you might want to give the S4 Pro a look. The Qualcomm Snapdragon S4 Pro is available now, and we're expecting to see its quad-core processor show up in other Android devices later this year. Have a look at our full gallery of image below, which includes images from all of the tests discussed above (and additional tests), as well as a few of the tablet itself and the docking bay that comes with it!