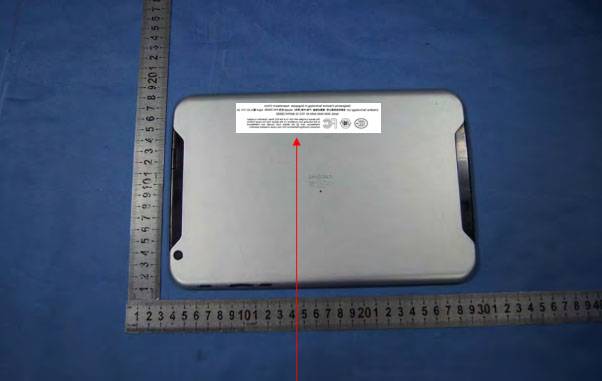 It's been a year and a half since we saw any Android hardware from Creative Labs, but that may change very soon. Engadget spotted a previously unknown tablet, the HanZpad (yeah, we don't know either) going through the motions at the FCC. It's a pretty standard WiFi tablet, but there's some surprisingly high-end specs on display, including a quad-core ARM processor and a thickness of just 7.95mm.
The HanZpad is using the somewhat non-standard ZiiLABs platform, a system-on-a-chip from a Chinese manufacturer designed specifically with Android 4.0 in mind. So while there's no hint at what software the tablet is actually running, Ice Cream Sandwich seems like an obvious choice. Engadget supposes that Creative will be adding its own software (which makes sense, considering their media history) and debuting the HanZpad in China before a wider release.
Specs include a 1.5ghz processor speed, 1GB of RAM, a MicroSD card slot. The screen is a standard 10-inch 1280×800, but the panel is thankfully IPS. We don't know when or if this one will make it to Europe or the Americas, but we'd be glad to see Creative give Archos some competition in the media-focused tablet area.