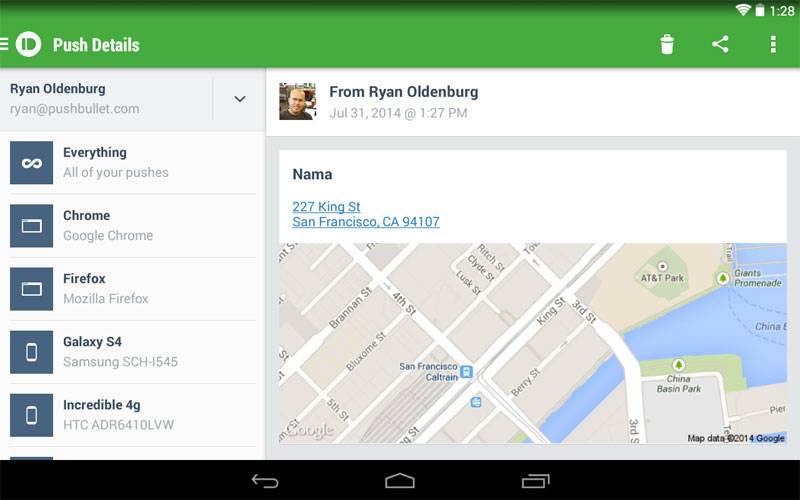 Pushbullet is a messaging app that has been around for a while that allows you to get notifications of phone calls or text messages right on your computer screen so you don't have to go and get your phone if it is in another room or charging. The app has been updated with some cool new features for the Android platform to version 14.7.
The key feature that the update brings is universal copy and paste that allows you to copy text on one of your devices and paste it into a different device. That means you could copy text from your smartphone and paste it onto your PC or vice versa. Links on the PC can also be copied into WhatsApp or text messages with universal copy and paste.
You can also do other things with the universal copy and paste, such as copying two-factor authentication codes from your phone to paste on the computer. The app currently works with Android devices and Windows computers via the Pushbullet Windows app.
Pushbullet points out that the browser extensions available aren't able to support the universal copy and paste feature at this time. The company is working on additional supported platforms now. Pushbullet requires Android 4.0 or higher and is 3.6MB in size; you can download the latest version of the app on Google Play right now. All the other features of the app are still available like the ability to push pictures and files from your phone to the computer wirelessly and the ability to send addresses to your phone for Google Maps navigation directly from your PC, among other features.
SOURCE: Google Play