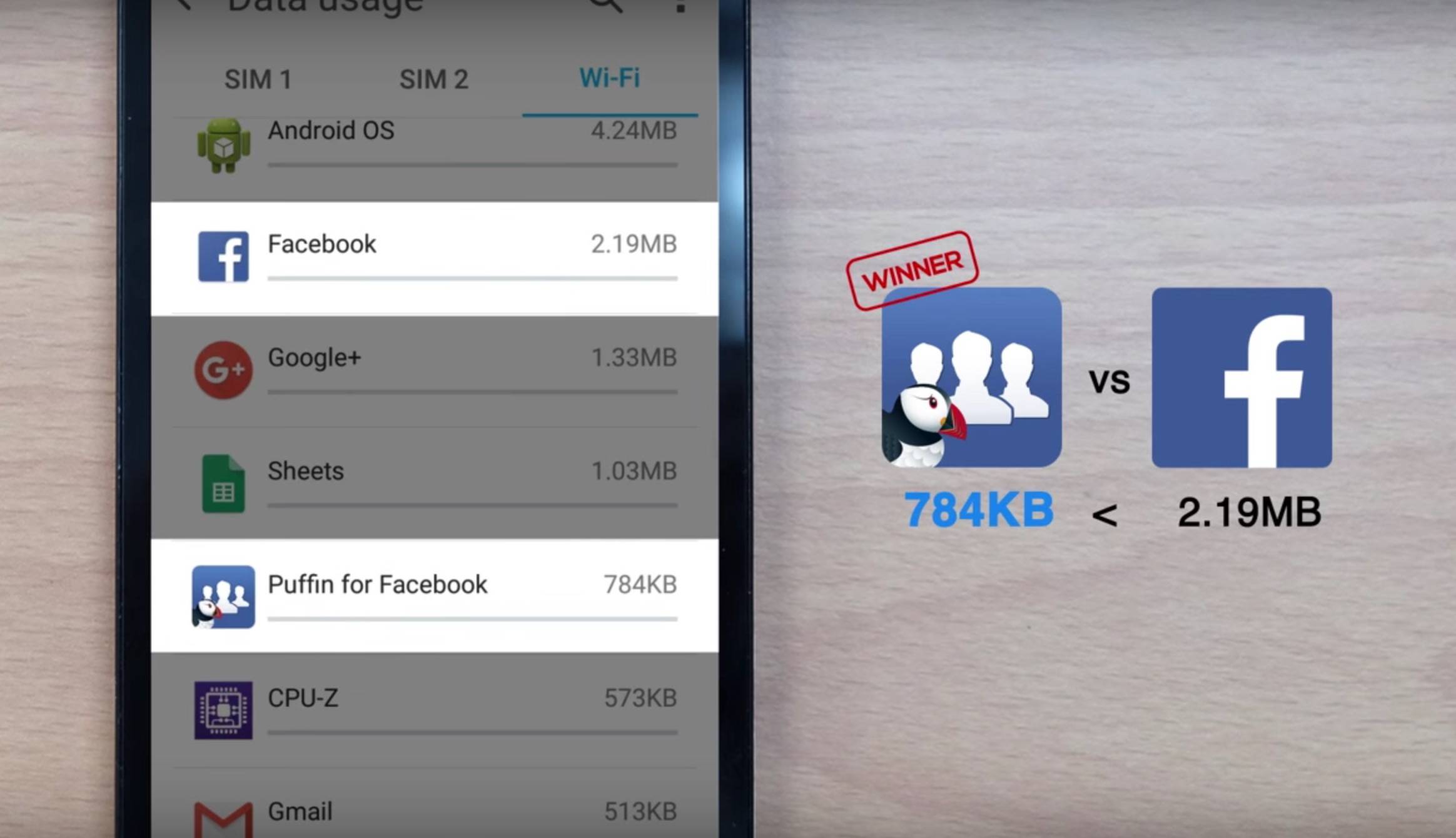 While a lot of people still use Facebook, especially on mobile devices, its native app is not the most data and battery efficient of apps. In fact, it will probably show up on the list of apps that are constantly draining your device, in all aspects. There are 3rd party apps out there that claim to be better than the official app and Puffin for Facebook is one of them, from the same developers of the efficient mobile browser that's an alternative to Chrome,Firefox, etc.
Not only does Puffin for Facebook reduce your data usage (a pretty important feature if you're on a low or limited data plan on your network) and battery consumption (also really important if you're always mobile), it also claims to load much faster than the native app. That has been one of the major complaints about Facebook's own app and if you're watching both data and battery, it's crucial that the app loads faster and function as you expect it to. It can also show you the monthly data savings you get when you refresh the news feed.
Puffin is able to do so because of its "wicked fast cloud rendering." And because it uses "wicked efficient data compression" (someone seems to be fond of the word wicked over on Puffin land), the browser is able to consume 80%-90% less data than both the native app and other browsers. And if you're living in a developing country that has significantly slower Internet, then that should mean a lot.
Of course this data compression also means image and video quality may not be the best, but if you want to view them in hi-res, then you just shake your mobile device. You can download Puffin for Facebook from the Google Play Store for free.