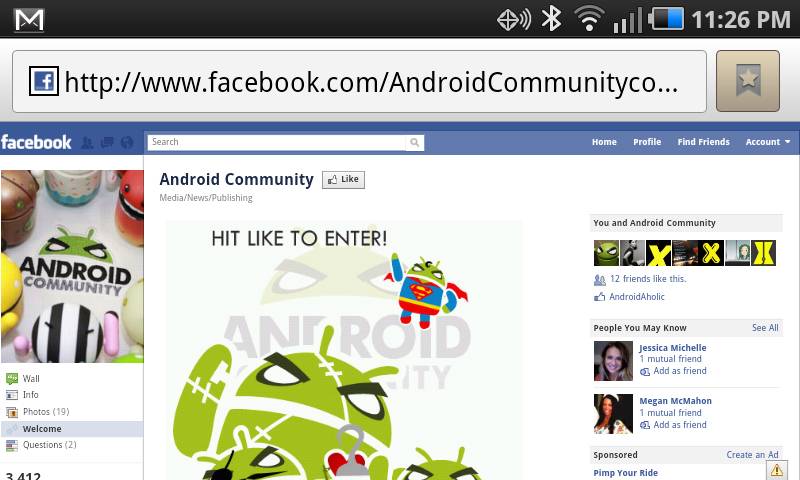 For those of you starving for a way to take a screenshot on your Android device, have no fear! Your call has been heard by multiple manufacturers and it's being implemented all over the place! Today's example is the DROID Charge, a phone that we've got on hand and have just reviewed fully a few days ago. Have a look at that, then marvel at the ease with which you're going to be shooting your screen over and over and over again!
All you've got to do is press two buttons. It seems easy, but for those who are antsy and not light on the pressing of buttons, it may take a few tries. You've got to do the following, and follow these instructions precisely:
1. Long-hold the back button and at the same time
2. Press the Home button.
These must be done in combination. The back button must be held while the home button is pressed in. This set of presses will result in a light "click" noise sounding and an image of your screen being placed in a special folder in your gallery. From there you can send them out the same way you're able to work with any other image on your device. Simple and excellent!
[vms 9f14302cd0474fd0f3c9]
DROID Charge Built-In Screen Capture Demonstration
Manufacturers – keep doing this! It entices the consumer to be able to screen-capture – they'll use this to attain help for projects they're working on, find ways to navigate their devices easier with instructionals as a direct result of the function, and a whole heck of a lot more! For a person like yours truly, it's utterly invaluable since it cuts the time I use to capture the screen of this non-rooted phone in half! Thank you Samsung, you're making this Android environment a lot nicer!