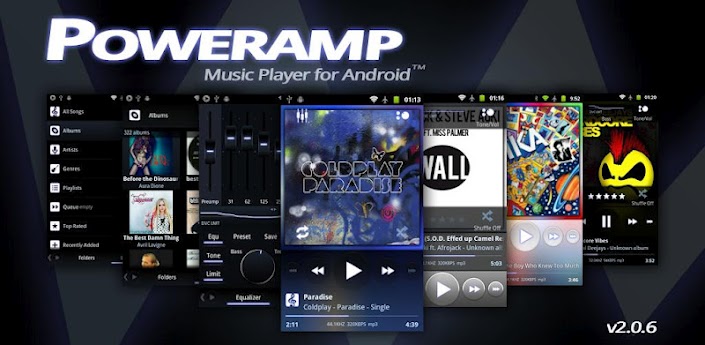 Poweramp has been a dominant figure in the Android music player market ever since its initial launch. Even in its beta stages, Poweramp was a great music player that had tons of unique features. It's continuing that dominance with a new update today that includes a lot of welcome changes and improvements.
For starters, those who are running Android 4.1 Jelly Bean will now be able to control music playback straight from the notification pane. The new update takes advantage of Jelly Bean's improved notifications to allow you to control music right from notifications instead of having to click through the app itself.
Other changes to Poweramp include improved support for various filetypes like .WAV, .WMA, and .FLV. There's also support for an increased number of nested music folders — up to 10 folders now. The app also includes your usual bugfixes and enhancements that increase overall performance of the app.
While Poweramp doesn't yet have other big features like cloud-syncing support, it still remains a top choice for a straightforward music listening experience. Poweramp is a free download and the update is available now in the Google Play store.