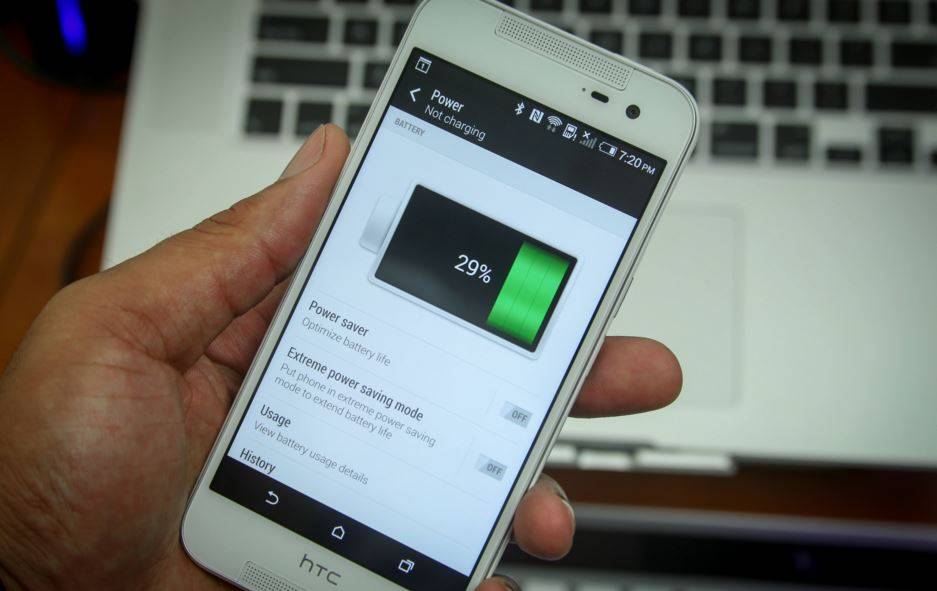 These days, we're pretty used to smartphones having 3,000 to 4,000mAh batteries – pretty standard fare for 2015 and 2016 smartphones. Also, with Android Marshmallow, you get a plethora of battery saving features that will allow your already large capacity battery to go for much, much longer. But what if you own a phone bought in 2012 or 2013, whose battery only takes in 2,200mAh of power? And what if this said phone only gets you Android Lollipop at best, or worse, just up to Android 4.4 KitKat?
Then you'll need some help in extending the battery life of your device. Don't worry about it – we're here to help you out. Here are some apps that you can study, install, tweak – just so you can get more out of your battery. We'll include some tips at the end as well. For now, here come the apps.
Juice Defender
There are a lot of apps out there that purport to save you battery power, but only a few of them really deliver. The rest are just platforms for installing other apps, or worse, spam and malware. This is why we like Juice Defender – because it does what it says it will do. This free app gives you a lot of options, and we mean a LOT. It lets you manage connections, gives you multiple preset modes, like "aggressive" and "balanced," allow for toggling and scheduling, background synchronization, and choosing which apps can keep your screen on.
Aside from the free app, Juice Defender also comes in paid variants – the Juice Defender Plus (USD$1.99) and the Juice Defender Ultimate (USD$4.99) versions. It really matters that you know what level of control you are looking for. The Plus version adds "extreme" and "customized" profiles as well as location-aware Wi-Fi, not to mention scheduling for night hours – something that Marshmallow already gives you. The Ultimate version boasts of peak hours and weekend settings, autosync, and deeper GPS controls.
DOWNLOAD: Google Play Store
Greenify
Oh Greenify, how do we love thee? Allow us to count the ways. Kidding aside, everybody should know about Greenify. It's an app that helps you save on battery by hibernating apps that run in the background. It's simple logic – if an app is running, it uses the phones resources. If the phones resources are being used, you can bet on it that it requires power from your battery. So, hibernate apps equals to less battery usage.
It used to be that Greenify was only for rooted phones, but that's not the case anymore, to our advantage. The free version will give most people what they need – that is to be able to choose what apps to hibernate when not being used. A word of caution – DO NOT hibernate messaging apps, social media, email and alarms – basically stuff that you need to get notifications from.
By default, I hibernate photo editing software, games, my ebook reader, and anything that I can tap on to use. All the others can stay, but hibernating stuff already gives me such an advantage with battery life. We'll say it again, no Android phone should go without Greenify.
DOWNLOAD: Google Play Store
Go Battery Saver
This is the app that makes us feel it was created to look good, and in that sense, it puts people right at ease. In its defense, it does what it says it will do, so that should be enough for us. What it does is that the client keeps an eye on your which apps are eating up your battery power more than the others. The app also has a battery scoring system, so from that system it is able to determine which features you can enable or disable to extend its life.
You will have a one-tap optimize button that in essence cleans up unnecessary, resource-sucking processes and tacks on some extra expected life. We gather that doing optimize regularly alone can provide an extra hour or more to your smartphone's uptime. That our will be important to some of us who are communicating while on the road.
DOWNLOAD: Google Play Store
Ok, we have our power apps. Now we go to some hardcore battery saving actions for your smartphone. First up, if you know that your phone's battery is just at the 2,000mAh level – turn off vibrations and haptic feedback. We know the vibration feels good on your hands, but longer battery life is needed more than feeling good. Sacrifice is key.
Secondly, if your phone has an AMOLED screen (most Samsung devices do, so check the specs of your phone), choose a black wallpaper. The way AMOLED screens work is that they turn off the LEDs to display black color. So black on your AMOLED screen means more of the screen turned off, less battery drain.
Next, stop using adaptive screen display or auto brightness. This will toggle a constantly running sensor to check for light levels near your screen. Constantly adjusting the screen means more drain on your battery. Also, as a bonus to this, a shorter screen timeout setting saves a lot of battery power. We figure something around 1 minute should do the trick.
Up next, you need to know that given strong signals on WiFi, 3G and 4G, it is 3G that consumes most battery power. This knowledge should give you awareness to switch network preferences depending on where you are and how strong the signals are. At home, for instance – I knock my network down to 2G (battery saving) where I can rely on my strong WiFi signal for data. During the commute, I switch to 4G.
Lastly, we need to tell you – stop looking at your phone all the time. Not only does this save on battery, this actually makes you a better person. Appreciate the world and people around you more. When there's no one to talk to and there's nothing to do – go ahead and play your games. But there's just no excuse for being so phone obsessed. Take our word for it.