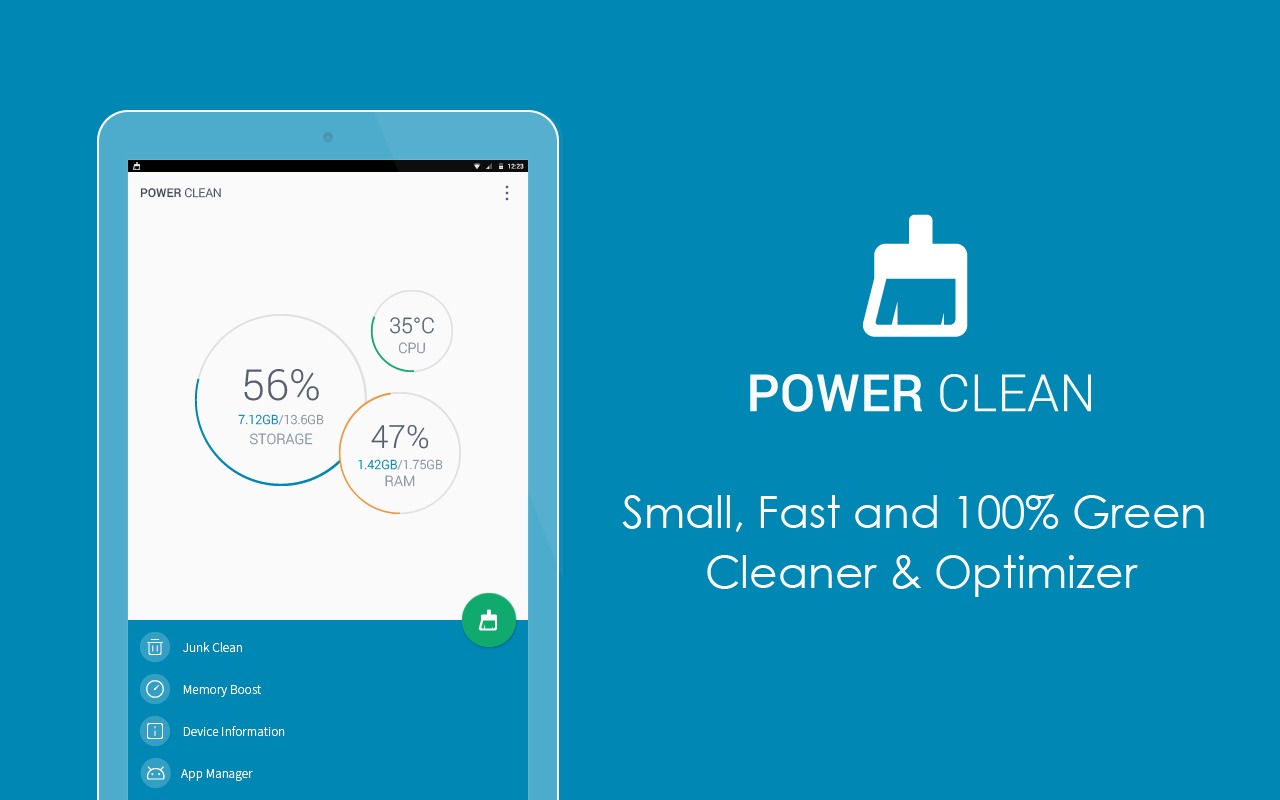 If your Android smartphone or tablet is not that big when it comes to memory or internal storage, chances are you always run out on either or even both. The cleaner apps that you install sometimes only adds to the problem. A new Android app called Power Clean claims that it will only cost you 1 or 2 megabytes but will help free up memory and storage and improve your smartphone or tablet's performance all in all.
You cannot manually sift through all the files and programs on your phone, but the app will do it for you and clean up your junk files, cache, residual files, download folder, and other things that help bring down your memory. You can also choose to clean your browser history and clipboard content (not because you're hiding something but for memory purposes) and also to remove malicious apps that you may have unwittingly installed. It will also clean the redundant background tasks that may have been slowing your device down.
Power Clean can also serve as an app manager. You can quickly batch uninstall apps that you haven't been using and also remove the pre-installed and system apps that came with your device but you're not really using. If you're really running out of space, it will help you move installed apps from the internal storage to an SD card, which should solve part of your problem. The app will also tell you the reasons why your phone is overheating, which apps are eating up your battery, and other information you need to know about your device.
Power Clean's developer says that it is a 100% Green cleaner and that there are no annoying ads to interrupt you. You can download it for free from the Google Play Store.
https://www.youtube.com/watch?v=BcDdpCjsDwc?