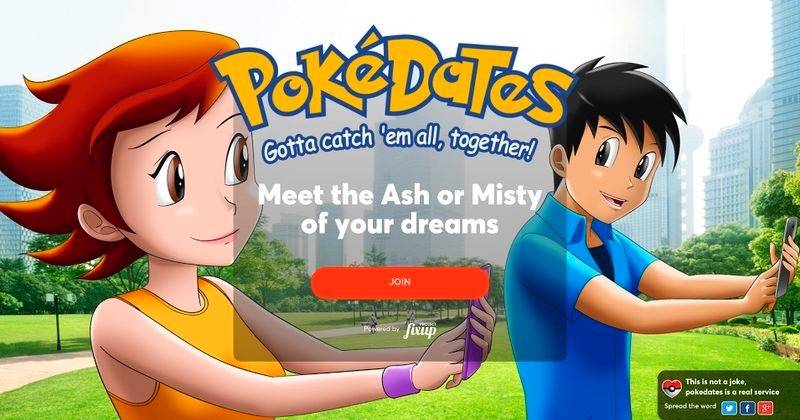 If you can't catch a monster after hours and days of playing Pokémon Go, you can maybe get a date and meet the love of your life. What?! Yup, that app you've been thinking and are planning to develop, someone already did it. PokéDates was recently introduced, joining the bandwagon of the popular augmented reality game while it's still hot. Aside from the RazerGO chat messenger announced recently, this app will be another way on how to reach out to people who share the same interest.
Those single men and women hunting for monsters can also start hunting for their future wives or husbands. If Tinder isn't working for you then maybe this one will. You'll easily have an idea about one person because he or she likes to play the game.
PokéDates will do the matching and looking at all the players who signed up. If you're registering for the app, you have to provide the information you think might interest others. Who knows, your future partner is just out there playing Pokémon GO.
PokéDates is a special service that allows people to find their potential significant other. It will match two people based on their profiles and preferences. A place and time will be set where they can meet–probably in some Pokemon gym. On your PokéDate, promise that you will play and try to catch Pokemon together. The getting-to-know-each-other part, maybe later.
PokéDates will have humans doing the matching. There won't be any algorithm or bots doing the job but a real person deciding if someone is perfect for you. This sounds interesting but the service won't be free. It will only be free for the first matching if you use POKEDATES2016 as promo code. Subsequent dates will cost a $20 premium. That's a bit expensive but that's nothing if there's a big chance you will find the love of your life.
VIA: SlashGear