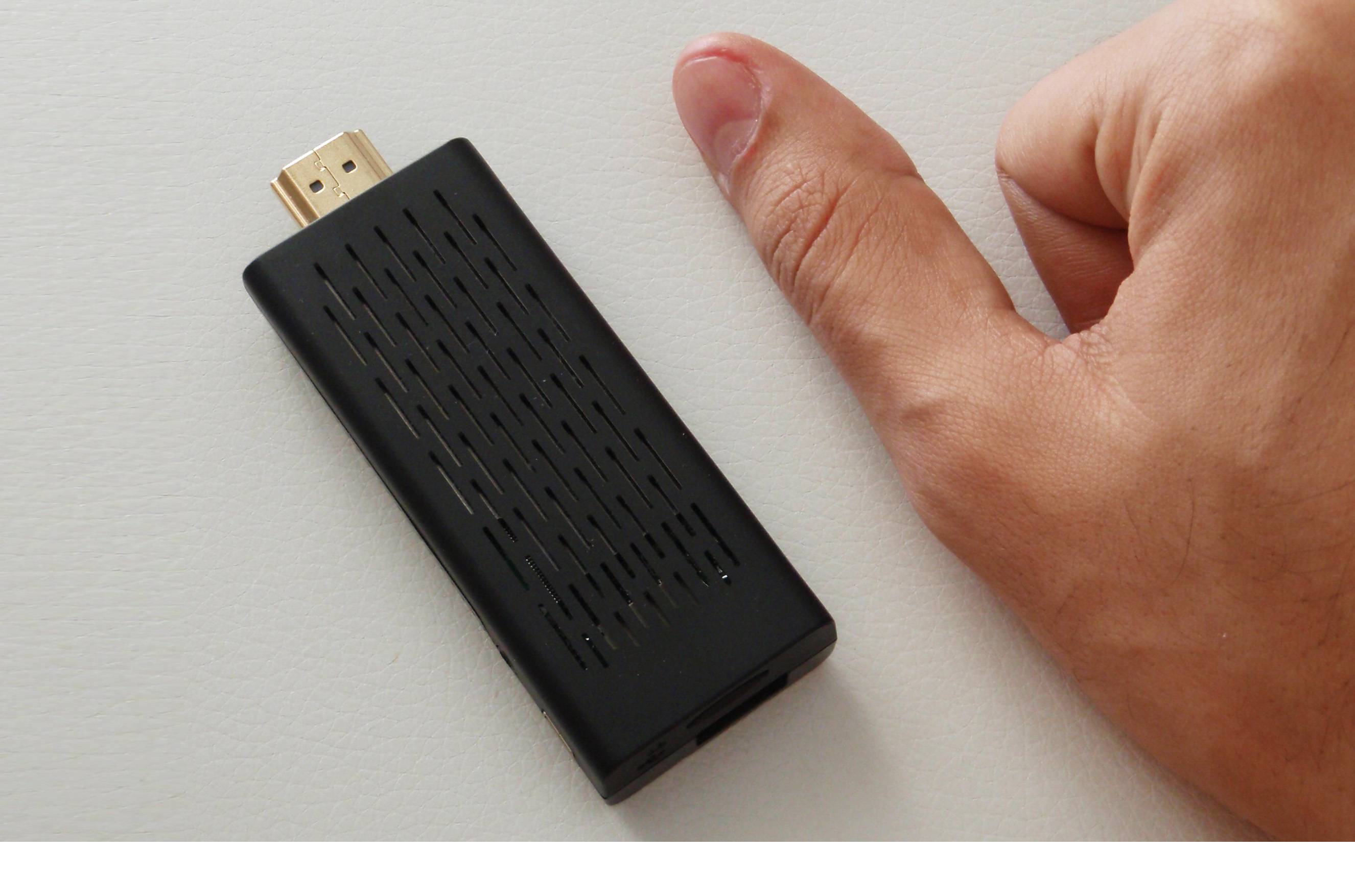 USB sticks complete with Android 4.0 Ice Cream Sandwich and full 1080p streaming are becoming popular hot-ticket items as of late. From the FXI Cotton Candy and the other various options available, today we have one more to show you. This is the Pocket TV by Infinitec and this Micro computer is like many others, but has some awesome features you'll want to see like the air-play style remote and more.
Basically this is a USB thumb drive sized computer that runs Android 4.0 ICS, has full access to the Google Play Store, supports 1080p video playback, and will make any HDMI-capable TV into a Smart TV or oversized tablet. We've seen em before but this one is unique and available for pre-order now at their kickstarter page. With a 1.0 GHz single-core processor, 512MB of RAM, 4GB of storage, micro-SD slot, USB 2.0 support and full HDMI-out this little device packs a punch.
What makes this different from many others is not only the dedicated graphics for high quality video playback, but they also support tons of games. With similar offerings available on the market gaming isn't possible without an additional purchase. For $99 you'll get this Pocket TV USB stick and their IR Remote to control everything from web browsing, gaming, Netflix or video playback and more. According to their kickstarter page if you pre-order the $119 kit you'll get their improved Air Remote.
The Air Remote option makes this truly versatile. With a full keyboard for easy browsing and search, as well as a gyroscopic sensor that allows you to control the Pocket TV just by moving it around (like a Wii controller.) This makes the experience just that much better and easier. They even have a Remote TV app where you can control it all with your Android smartphone too.
With over $100,000 from backers already this is one you won't want to miss. Get one now for $99 and up from their kickstarter page linked to below.
[via Pocket TV Kickstarter]